Asian American and Pacific Islander heritage event brings community, families together in celebration
Members and their families gathered to honor AAPI culture with fun, food and dance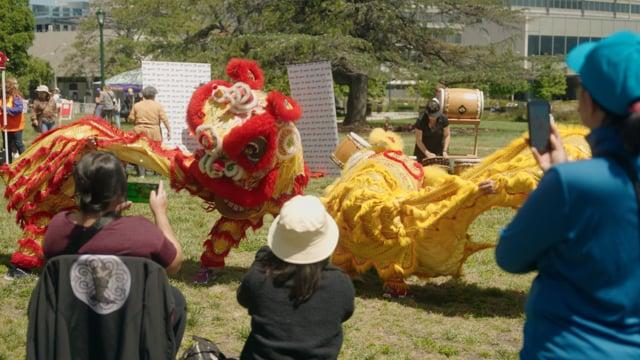 On Saturday, June 3, hundreds of SEIU 1021 members, their families, and community and member leaders gathered at Snow Park in Oakland to celebrate Asian American and Pacific Islander (AAPI) heritage and stand in solidarity with healthcare workers and their fight for a $25 minimum wage.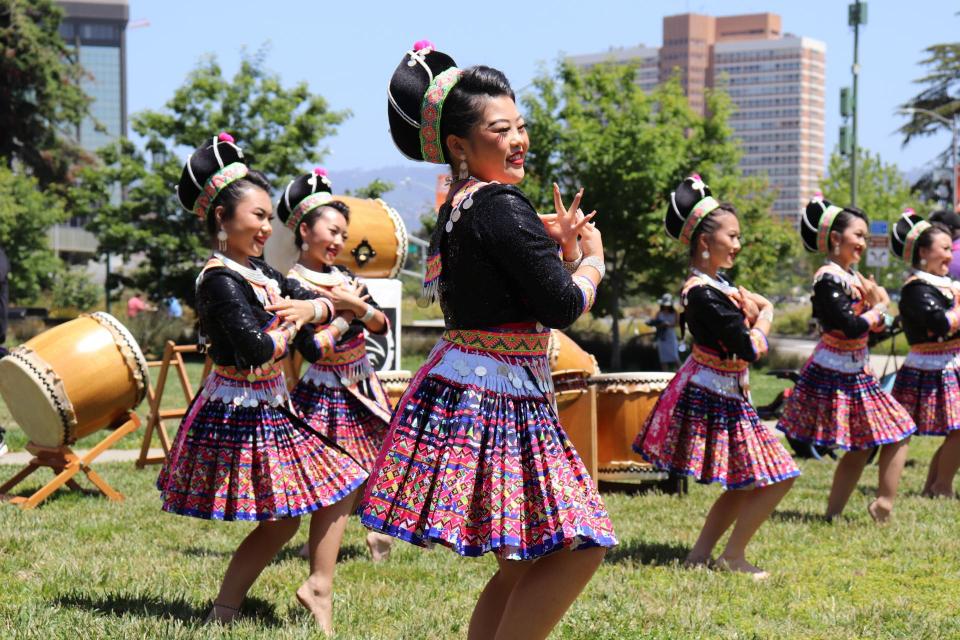 Lion dancers kicked off the event with an exciting display that made even kids in the bounce houses take notice. After the lion dancers, the audience enjoyed even more unique cultural performances by Hmong dancers, Cambodian dancers, and K-pop dancers, and to end the show with a bang, an all-female Taiko drumming presentation from Heiwa Taiko!
In between the performances, AAPI union leaders shared personal stories, challenges, and triumphs they have experienced as AAPI workers and emphasized the importance of AAPI members taking on leadership roles in unions to have more of a voice.
Speakers also addressed the vital role healthcare workers play in our communities, raising up the ongoing and necessary push for SB525, which recently passed through the California state senate.
"It was a beautiful day with the community, and I am grateful for everyone who attended, coordinated, volunteered, spoke, and performed at this event," said East Bay Regional Vice President Yeon Park, the event's organizer. "This day was to honor our unique cultures and shared heritage and celebrate all this together–and that's exactly what we did! It was such an honor to witness such talented dancers and musicians and hear from respected member leaders. Big thanks to all the member leaders and volunteers who made the event a success."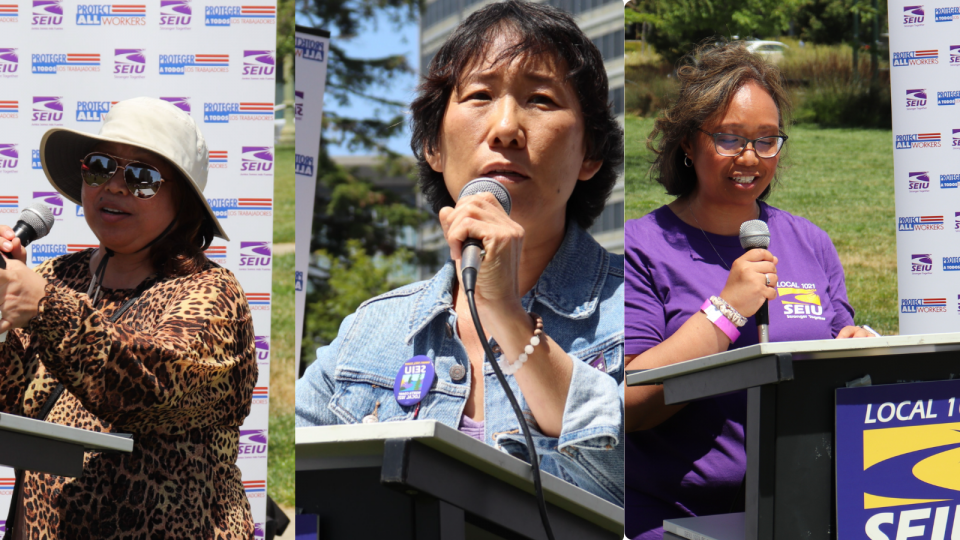 Once the speakers and performers finished, guests enjoyed a choice of six different types of cuisine for lunch, from fried rice to lumpia and tofu stir fry, and families and friends shared a meal together while playing dominos provided by SEIU.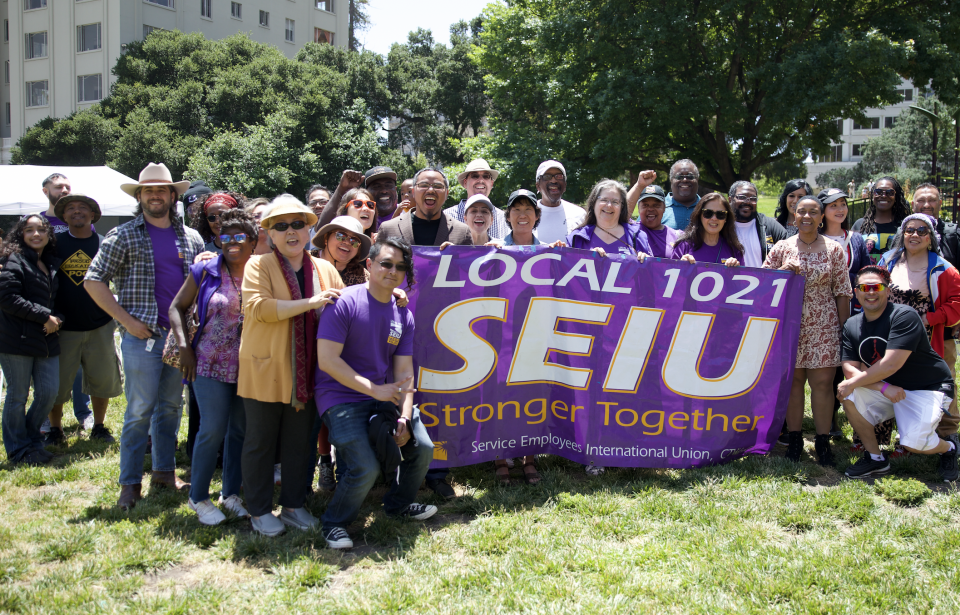 An extra special thank you to Yeon Park for organizing this beautiful event!