Adjunct faculty at Santa Clara University win unprecedented union election agreement with SEIU 1021
They have been organizing their union since 2017.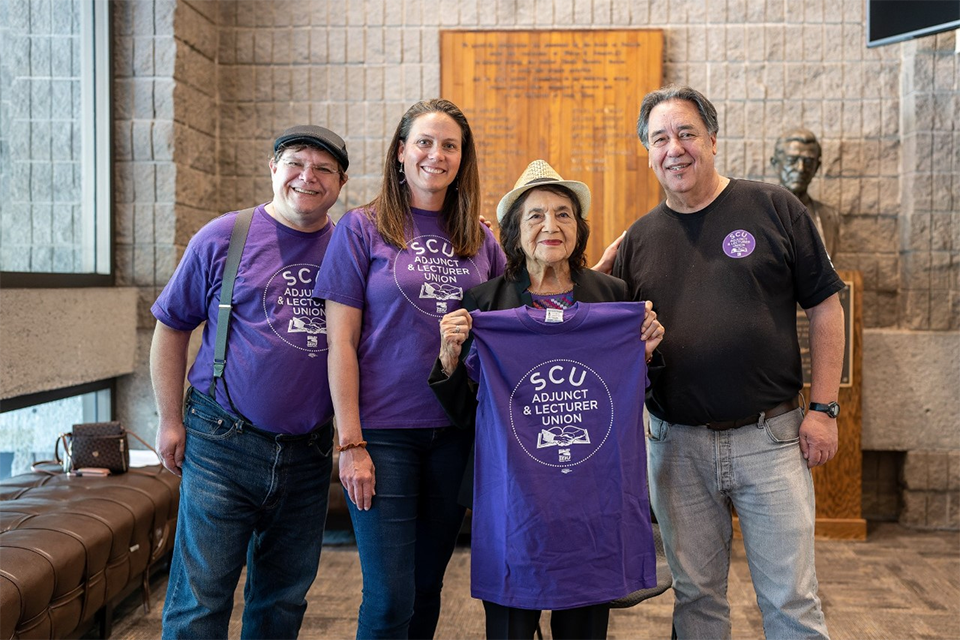 On Friday, April 22, 2022, adjunct faculty members and lecturers at Santa Clara University (SCU) filed with the National Labor Relations Board (NLRB), requesting a formal election process to create a union with SEIU 1021 at SCU. The adjuncts and lecturers have been organizing their union since 2017.
SCU adjunct professors and lecturers won a stipulated agreement with minimal objections and exclusions from the administration. The agreement was unprecedented, as it was done through the NLRB even though a 2020 decision siding with Bethany College, a Lutheran liberal arts college in Kansas, ruled that the NLRB does not have jurisdiction over faculty at religious institutions. SEIU's consistent "Stronger Together" pressure campaign was highly successful.
SCU adjunct faculty filed for the election with majority support. Ballots go out on May 27 and the vote count is June 20. A successful election will bring almost 550 new members into SEIU 1021 and make SCU the eighth private college whose contingent faculty are 1021 members.
Maggie Levantovskaya, a lecturer in the English department, said, "Our working conditions are the students' learning conditions, and both are in desperate need of improvement. Our union will give the precariously-employed adjuncts and lecturers at SCU a voice and help us hold this institution up to its own ideals."