YOU'RE INVITED! Here All Year: Celebrating AAPI Heritage With Family
WATCH THIS SPECIAL VIDEO INVITATION FROM SEIU EXECUTIVES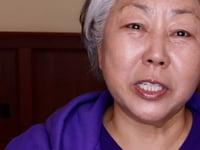 DUE TO ALL REGISTRATION SPOTS BEING FILLED—REGISTRATION FOR THIS SEIU 1021 EVENT IS CLOSED.
In celebration of our Asian American and Pacific Islander heritage, SEIU 1021 is hosting a community, family-friendly celebration on Saturday, June 3rd, 2023, at Snow Park in Oakland from 11 am – 2:30 pm.
Join us as we honor and acknowledge the many accomplishments and contributions of the AAPI community to our society and to the world. This gathering is more than just an opportunity to celebrate; we are also raising up healthcare workers as they fight for a livable wage!
This event will elevate AAPI voices, cultural music and dance, and activism through free live music and dance performances, a solidarity march, various culinary delights, and a DJ.
Can you volunteer at the event? Sign up here!