Alameda County Deserves Better
Tell Us Your Story!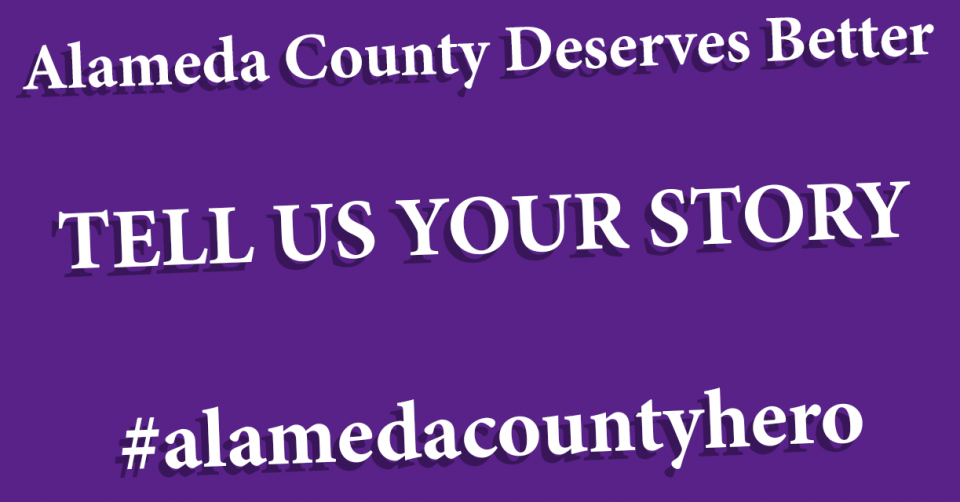 SEIU 1021 members across Alameda County, in the General Chapter, BHCS, and SSA, have suffered and sacrificed throughout the pandemic, and it's time for the Board of Supervisors to make things right.
They need to hear from us, so if you're willing to share your story, please do so below.
Example: My name is __________ and I am a _____________ for Alameda County. My job helps the community thrive by ______________, and I've been with the County for __________. Throughout the pandemic, I have showed up for my community, but it hasn't been easy. I've sacrificed by ___________ because I love my job and I love helping the people we serve, but it's taken a toll. Today, I'm calling on the Board of Supervisors to do the right thing and invest the funds they're received from the ARP in the County workers who have been on the front lines fighting the pandemic and doing everything possible to keep our community safe and healthy.