When we fight, we win. We beat back the anti-union recall!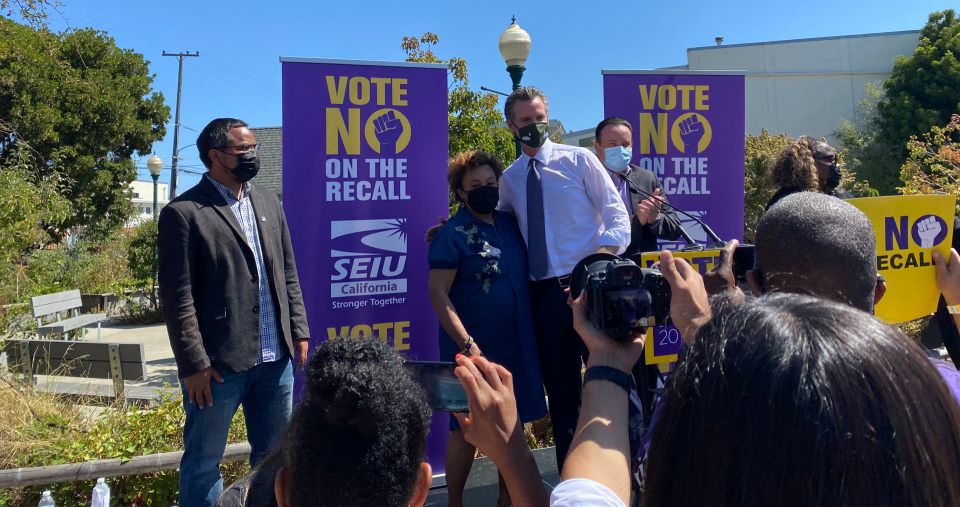 Last night, a threat to California's democracy was thwarted. The California gubernatorial recall election failed. With almost eighty percent of the vote counted so far, nearly sixty-four percent of voters, rejected the right-wing, anti-union recall of Democratic Governor Gavin Newsom.
Without the labor movement, we could not have had last night's victory. Service Employees International Union members made the victory happen through our local and state-wide voter outreach efforts. Hundreds of SEIU Local 1021 members and staff called all of our sixty-thousand members, and collectively texted and knocked on doors for over five thousand hours across Northern California.
Governor Newsom heard loud and clear from Local 1021 members as we campaigned side by side that the Republican-led recall would be disastrous for workers.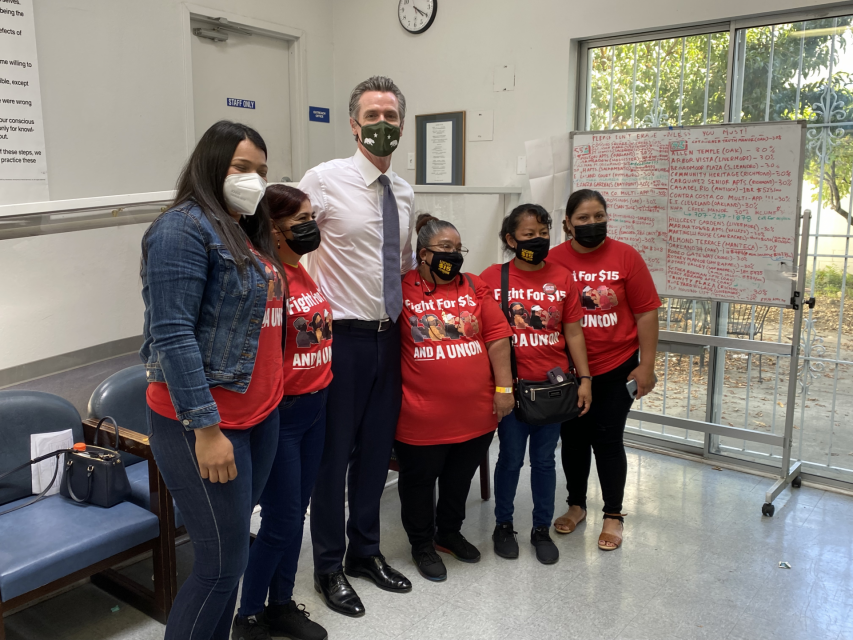 Fight for $15 fast-food workers and gig drivers also joined our efforts. Governor Newsom knows it's the significant contribution of workers across Local 1021 who helped deliver the landslide win. The governor will continue putting workers first in his "California for All" agenda.
The stakes for the election could not have been higher. We beat back the Republican-led effort to attack science, democracy, and worker justice. Now, we can get back to the all-important work of providing California the essential services needed to recover from the pandemic.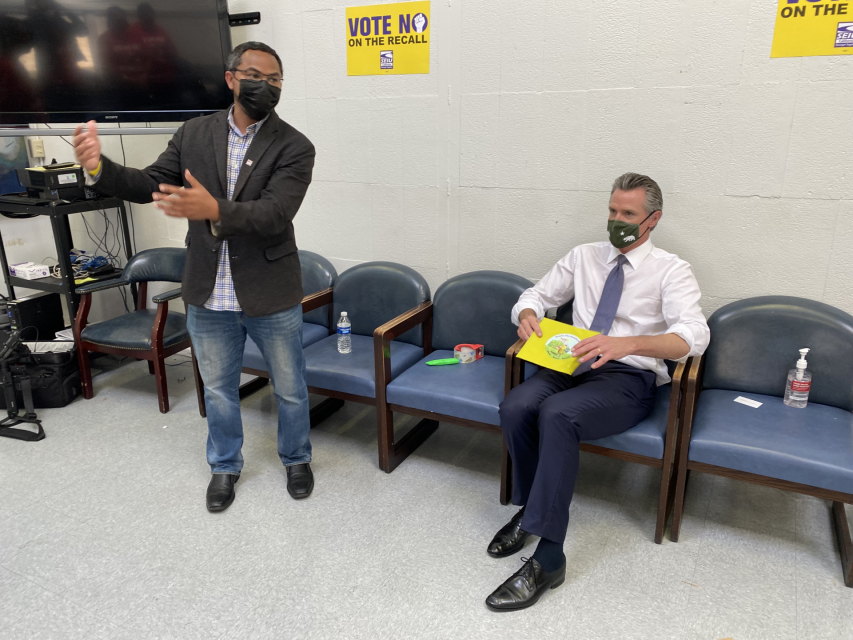 With last night's landslide victory, we have momentum going into next year's election. Unions are at a historic high approval rating, and the time is now to expand the labor movement and our power.
When we fight, we win.