What does the American Rescue Plan mean for SF's public workers?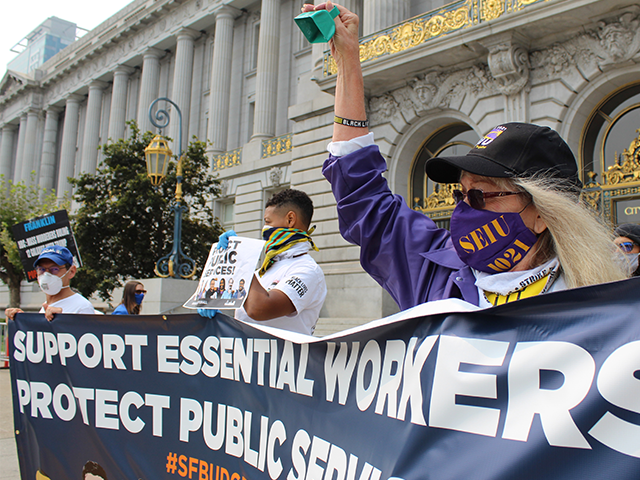 The American Rescue Plan (ARP), which President Biden signed into law last week, will provide desperately-needed relief for Northern California families and the essential services provided by SEIU 1021 members. It's been projected that the ARP will provide San Francisco with enough federal relief to effectively wipe away almost all of the debt that the City and County anticipated accruing as a result of the pandemic's economic impacts.
This legislation will help protect our jobs, contract standards, and the services we provide. It would not have been possible without the work our members did to get out the vote in the last election. Members also called and texted voters in other states in recent weeks to encourage them to contact their elected leaders for support for this bill.
In recent years, the Mayor's office has proposed cuts across the board each time budget negotiations begin. The City also approached workers towards the end of last year asking us to give back the raises we negotiated in our contract, despite the City later reporting a $125 million surplus (partially as a result of our work to pass Proposition I).
We have to stay organized and ready to push back against such proposals in the future. Stay tuned for opportunities to get involved in the City's upcoming budget discussion.