We're Making Progress!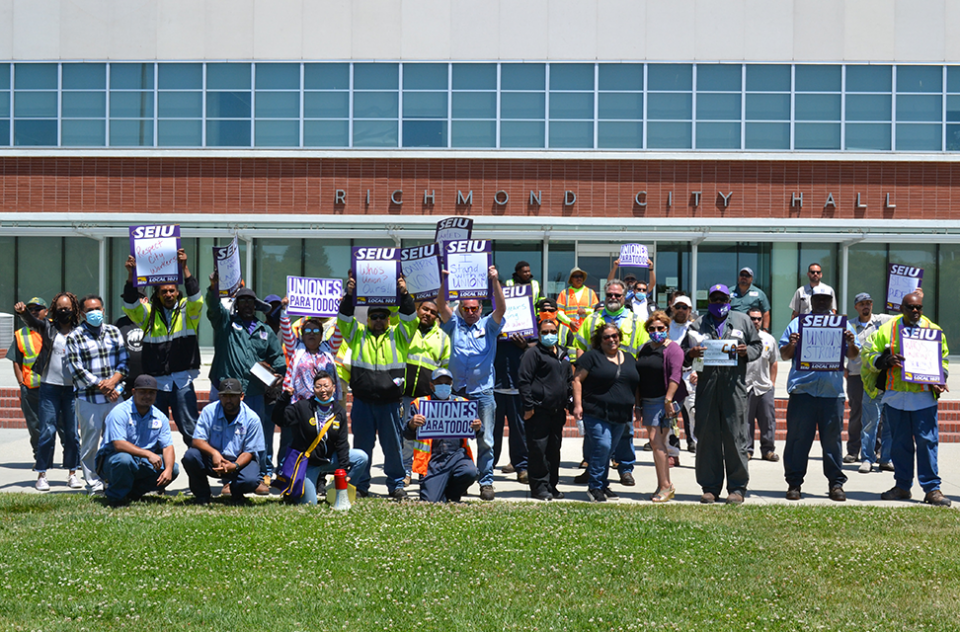 Dear City of Richmond Co-workers:
We continue to negotiate with the City, but we would like to share the good news that the elected Bargaining Team has signed a tentative agreement on economic issues. The agreement includes a bonus of $3,800 after contract ratification and approval by City Council, and brings our workers their first cost of living adjustments (COLAs) since 2015. Full details are below. Stay tuned for ways to get involved and help us finish out this contract campaign strong, with none of the concessions the City is still seeking!
Highlights of the New Economic Issue Tentative Agreement
Bonus of $3,800 paid within two pay periods after City Council approves the contract
Three years of raises totaling a 13% increase:

5% effective January 1, 2023
4% effective January 1, 2024
4% effective January 1, 2025

Agreement to reopen the contract to discuss wage increases after the City's classification and compensation study is completed
Starting January 1, 2024, workers will begin paying into their retiree medical benefit. This will be a tiered contribution based on the wage of Step 2 for each worker's classification:

Tier 1: $60,000 or less at Step 2 will pay $50 per month
Tier 2: Between $60,001 and $80,000 at Step 2 will pay $75 per month
Tier 3: Over $80,001 at Step 2 will pay $100 per month
Part-time workers will pay on a pro-rated basis, depending on the hours they work
None of this would have been possible without the hard work of our members to elect pro-worker City Council members, pass revenue measures to fund City services, and show up at union rallies, City Council meetings, and other actions that supported City of Richmond workers' needs.