We Mourn the Tragic Death of Alameda County Supervisor Wilma Chan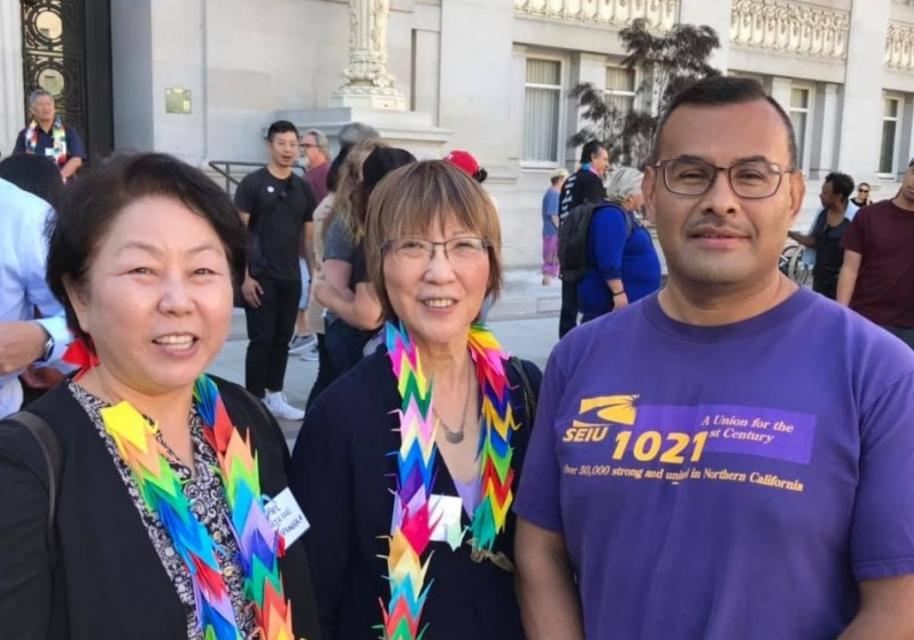 "Today I join our community in grieving a massive loss. Wilma Chan has passed away, taken from us far too soon.
She spent her life in service to her community, as an Alameda County Supervisor and in the California State Assembly. She was a beacon for the Asian-American and Pacific Islander Community, as our state's first Asian-American Assembly Majority Leader. She was a dedicated and tenacious advocate for healthcare, affordable housing, families, our elders, and our children.
She never stopped working for better healthcare for the uninsured. Last year, she joined our striking Alameda Health System members in rallying to put public health back in public hands, pledging to restore Board of Supervisor control over the county's safety-net healthcare system, and saying "We are going to fix this situation, I promise you." Just days ago, she met with our members at La Clínica de la Raza, in their continued battle to provide better care for more patients.
Her loss is painful. We have lost one of our own, one of our allies. However, this loss cannot erase the good work Wilma Chan did during her long career. The example she set, and those who will follow that example, will light the way for all of us for years to come. Our thoughts and prayers are with her family and loved ones. "
-Joseph Bryant, SEIU 1021 President
"We lost a great leader who genuinely cared about our challenges and about us in Alameda County.
Wilma Chan was a champion and leader in the fight for the rights of those on the margins of society. She stood up for children, the immigrant community, women, and low-wage workers. She fought for affordable housing, healthcare, early education, and so much more.
As an Asian woman in office, Supervisor Chan represented a community that has often not had a seat at the table. Her dedication to her constituents was second to none, and she was a fierce defender of justice and empathy. Wilma Chan was a leader in the fight for health care justice for all including support for the Affordable Care Act
Wilma Chan was a trailblazer and social justice warrior. She always stood firmly with working families. She always fought for a better future for the residents and families she represented.
Wilma Chan always supported SEIU 1021 members in Alameda County. Just a few days before her passing, she met with SEIU 1021 La Clínica Chapter leaders to discuss on what is best ways to support their contract bargaining.
She was smart and savvy, principled and pragmatic. She was a leader in many righteous fights for expanding access to health care coverage and consumer protection. This included the Hospital Fair Pricing Act, which saved uninsured and uninsured patients from having to pay inflated hospital charges multiple times more than what insurers or Medicare pay.
Wilma Chan was a healthcare hero who made a difference in so many ways in our community. She will be deeply missed and may she always be carried in spirit throughout the county.
Rest in power Supervisor Wilma Chan and know your work will have a lasting impact on the communities you served."
-Yeon Park, SEIU 1021 VP of the East Bay
Click here to view a video of Wilma Chan speaking at an Alameda Health System rally to put public health in public hands in October, 2020.