We Have Reached A Tentative Agreement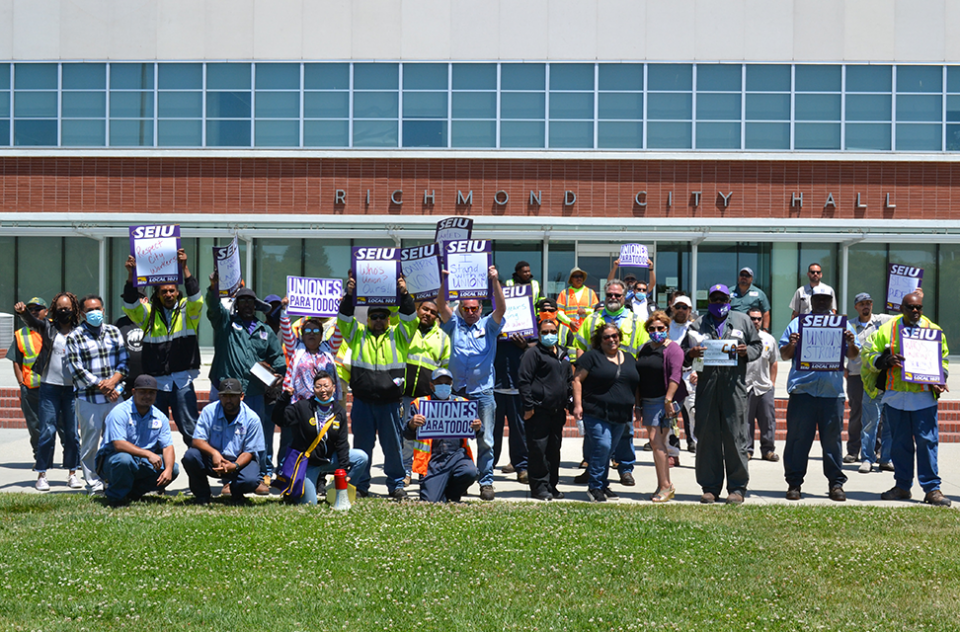 Dear City of Richmond Co-workers:
The elected Bargaining Team has reached a Tentative Agreement (TA) for our full contract. Below is the TA ratification schedule. Our Bargaining Team recommends a 'YES' vote. More details on the TA will be shared soon. Our Bargaining Team recommends a 'YES' vote.
2021 City of Richmond Workers' Ratification Schedule
Wednesday, September 1st 2021
Where: Jailers (1701 Regatta Blvd) (If you do not work @ the Regatta location and plan to vote there, you must check in at the front desk, get a name tag and call Amanda Leguax to let you in the voting room @ 415-525-2002)
Time: 6am to 4pm
Location: Admin 1 Conference Room

Thursday, September 2nd 2021
Where: Dispatchers Center off of Nevin
Time: 5:30am to 6:30am
Location: In the breakroom @ the COR Dispatch Center

Wednesday & Thursday, September 1st & 2nd 2021
Where: Outside the Richmond City Hall Plaza
Time: 7:00am to 6:00pm

Ballot count on 9/2/21 following at 6:00 outside the Richmond City Hall Plaza.
The agreement includes a bonus of $3,800 after contract ratification and approval by City Council, and brings our workers their first cost of living adjustments (COLAs) since 2015.
Highlights of the New Economic Issue Tentative Agreement
Bonus of $3,800 paid within two pay periods after City Council approves the contract
Three years of raises totaling a 13% increase:

5% effective January 1, 2023
4% effective January 1, 2024
4% effective January 1, 2025

Agreement to reopen the contract to discuss wage increases after the City's classification and compensation study is completed
Starting January 1, 2024, workers will begin paying into their retiree medical benefit. This will be a tiered contribution based on the wage of Step 2 for each worker's classification:

Tier 1: $60,000 or less at Step 2 will pay $50 per month
Tier 2: Between $60,001 and $80,000 at Step 2 will pay $75 per month
Tier 3: Over $80,001 at Step 2 will pay $100 per month
Part-time workers will pay on a pro-rated basis, depending on the hours they work
For more information contact Yen.Do@seiu1021.org and Darryl.Richardson@seiu1021.org.