We can't wait to see you Saturday at our Education Industry Summit!
Here's what you need to know.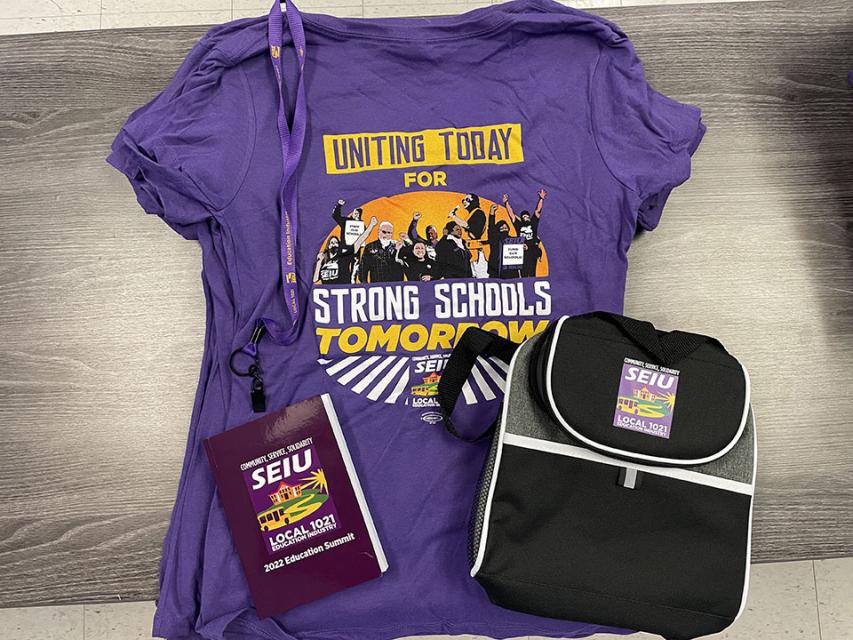 We have an exciting day planned for you at our first in-person SEIU 1021 Education Industry Summit Saturday, Oct. 29! Here's what you need to know:

Address:
Our summit will be held at Sunrise Event Center, 620 Orange Dr., Vacaville, CA 95688. The venue is next to the Hyatt Place Hotel and has plenty of parking in front and in the back of the hotel for those driving or carpooling.
Transportation:
We have 3 transportation options for those who RSVP'ed for the bus:
San Francisco – 8:00am:
City College Multi-Use Building parking lot (free parking)
55 Frida Kahlo Way
San Francisco, CA 94112
Oakland – 8:00am:
SEIU 1021 union hall
100 Oak St.
Oakland, CA 94607
Sacramento – 8:30am:
Serna Center
5601 47th Ave.
Sacramento, CA 95824
If you need transportation but have not RSVP'ed for it through the form we sent out last week or through the Member Resource Center, please call the MRC at 877-687-1021.
Start and end times:
If you are catching a bus, please be at your departure location by 8:00am (Sacramento bus will be leaving a little later, around 8:30am).
Registration will open and breakfast will be served starting at 9:00am.
The summit program will begin at 10:00am sharp. If you are driving, please be sure you are there by 9:30.
The summit program will end at 4:30pm. We will have a dance party with a DJ starting at 4:30.
Buses will load and depart at 5:30pm.
We have an exciting program that includes SEIU 1021 President Theresa Rutherford and keynote speaker Lorena Gonzalez Fletcher, executive secretary-treasurer of the California Labor Federation and former state assemblymember who was our early legislative champion of AB 257, the fast-food workers' bill recently passed and signed into law by Gov. Newsom.
We're thrilled to announce that State Superintendent of Public Instruction Tony Thurmond will also be joining us at the summit! SSPI Thurmond acted on our behalf during the Sacramento City Unified Schools strike in March, pushing SCUSD Superintendent Jorge Aguilar to come to the table and settle a fair deal with classified staff and teachers. We're thankful for his support and excited to see him at the summit!

That's not all. You'll get to choose from workshops designed to help classified staff like us build power in our workplaces while we fight for the workplaces we deserve and the schools our students need. And we'll be closing out with a dance party with a DJ, because fun has to be on the agenda.

Check out the full program here!