Victory at Standing Rock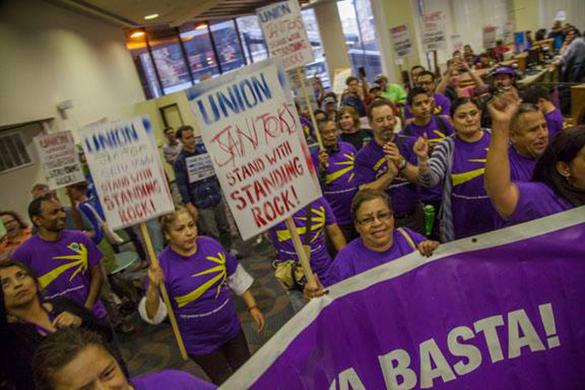 In a stunning victory for the Standing Rock Sioux tribe and the indigenous rights and environmental justice movement, the federal government halted the Dakota Access Pipeline project. News of the victory arrived just one day before deadline for demonstrators occupying the North Dakota site to evacuate or face forcible eviction.
The Army Corps of Engineers on Sunday, Dec. 4 announced it would instead conduct an environmental impact review of the 1,170-mile pipeline project and determine if there are other ways to route it to avoid a crossing on the Missouri River.
SEIU came out against the pipeline and, SEIU 1021 and USWW members in the Bay Area have participated in demonstrations to bring attention to the threats to the cultural heritage sites and safe drinking water.