From union card to vaccine card: members secure vaccination appointments thanks to SEIU 1021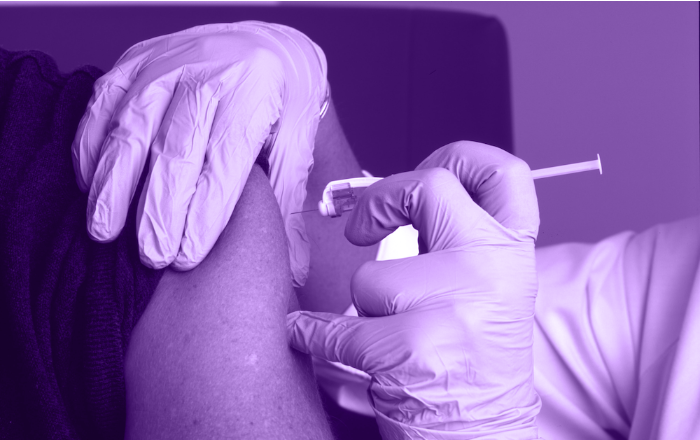 Since the beginning of the pandemic, SEIU 1021 members and member leaders have been leading the charge and advocating for standards and protections that frontline essential workers deserve as they keep our communities running. As a public-sector union, our members are some of the hardest-hit workers in the country; when announcements of vaccination availability began to come down the pipeline, members went to work monitoring and sharing information as far and wide as possible.

"Through our work with the North Bay Labor Council, we were able to secure doses of the COVID-19 vaccine for SEIU 1021 members at two vaccine clinics in Sebastopol. As soon as we got the word, we immediately jumped into action and started to text members to let them know that we had slots available. It's important to me that our union lookout for the health and well-being of our members at our jobs but in our communities, too. I'm so glad we were able to help folks get access to the vaccine," said Mary Sandberg, SEIU 1021 Vice President of the North Coast region.

Debra Riedmuller, a Coordinator of Student Academic Records and Admissions in Records at Santa Rosa Junior College and Member Coordinator on the Classified Executive Council for the Santa Rosa Junior College Chapter, was waiting to get vaccinated when she received an email from her SEIU 1021 Field Rep sharing information about a North Bay Labor Council vaccination clinic at Analy High School in Sebastopol.

"I would have continued waiting for a vaccine because I wouldn't have known," said Riedmuller. "I would not have known to go and get my vaccine if it weren't for SEIU 1021 sharing the information on the vaccine clinic that weekend. I can't say enough good things about our union. Everyone works tirelessly to protect our jobs, our hours, and our safety, including making sure we are not going back to work until we have COVID policies and procedures in place. The strength and resources we have when we're united make all the difference."

The ongoing vaccination efforts of SEIU 1021 and the experience of members like Debra speaks volumes to the power of members working together to accomplish goals that align with the greater good of our union members and our communities.