Take Action on International Workers' Day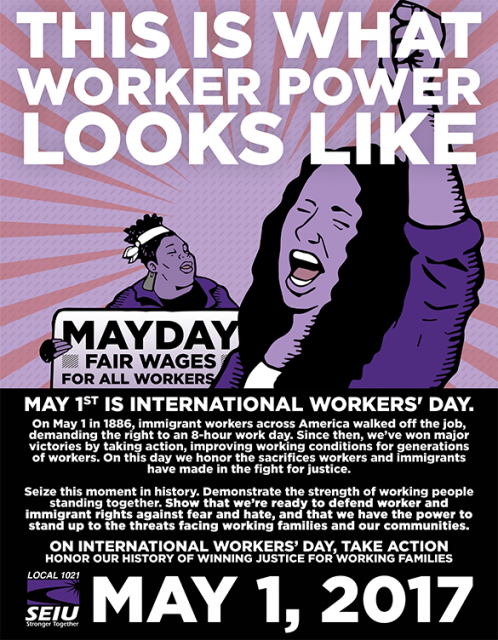 On International Workers' Day, we honor the sacrifices workers and immigrants have made in the fight for justice.
Seize this moment in history. Demonstrate the strength of working people standing together. Show that we're ready to defend worker and immigrant rights against fear and hate and that we have the power to stand up to the threats facing working families and our communities.
By building a mass movement in the streets that unites all of our struggles, we can win our fight for justice and dignity.
East Bay
May 1: Meet at Fruitvale Plaza at 3 p.m.
March to San Antonio Park
San Francisco
May 1: Meet at Justin Herman Plaza at 11 a.m.
(Embarcadero Center, Market Street and Steuart Street)
March to Civic Center
Santa Rosa
April 29: Meet at Roseland Plaza at 1 p.m.
675 Sebastopol Road, by the Dollar Tree
March to City Hall and on to Courthouse Square
May 1: Rally, March, and Speak Out at 11 am
Bertolini Quad at Santa Rosa Junior College