STRIKE: Fast-food workers ask, "Which side are you on?"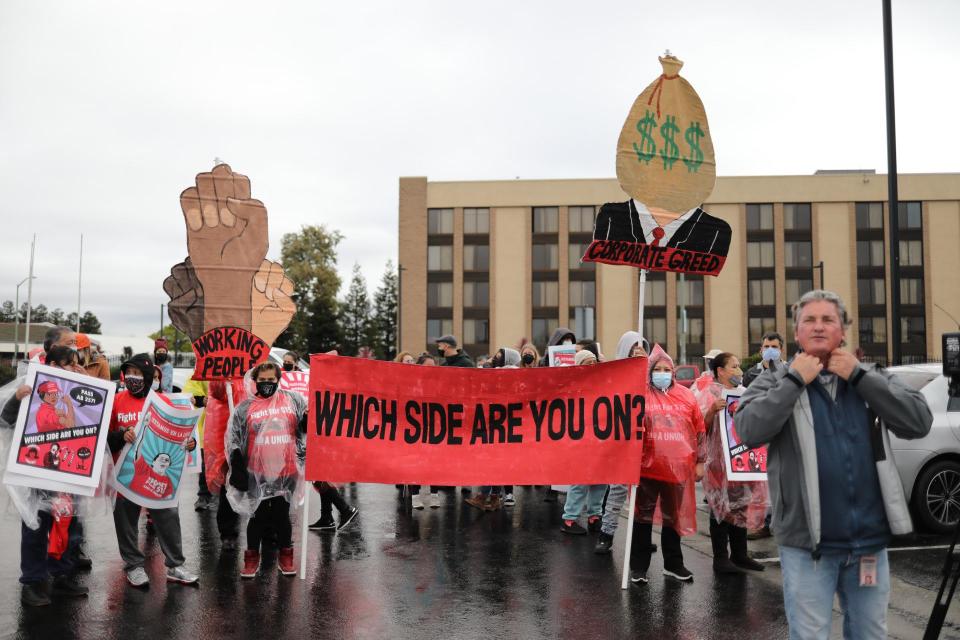 November 15, 2021: Last week, over 600 fast-food workers across California walked off the job, striking because of health violations, workplace violence, and wage theft, demanding politicians answer the question, "Which side are you on?" If the answer is the workers, they will support the passage of AB 257, the FAST Recovery Act–anything less means supporting abusive fast-food corporations like McDonald's, Burger King, and Jack in the Box.
Assembly Bill 257, the Fast Food Accountability and Standards Recovery Act, or FAST Recovery Act for short, is a game-changer for labor rights, particularly with fast-food workers. AB 257 will give workers a seat at the table by creating a Fast-Food Sector Council. Fast-food workers will have the power to shape industry-wide workplace standards. That means workers can organize, mobilize, and win higher pay and improved health and safety standards throughout the industry.
AB 257 also holds fast-food corporations accountable. If a fast-food restaurant franchise violates the law, the parent fast-food corporation (McDonald's, Burger King, Jack in the Box, etc.) will be legally liable. Corporate fast-food giants like McDonald's will be required to ensure all their restaurants have the resources they need to operate safely and comply with the law.
AB 257 is the first statewide legislation aimed at addressing issues facing fast-food workers. AB 257 failed a June floor vote in the State Assembly, falling short by just two votes. The bill is approved to be taken up again by the Assembly next January.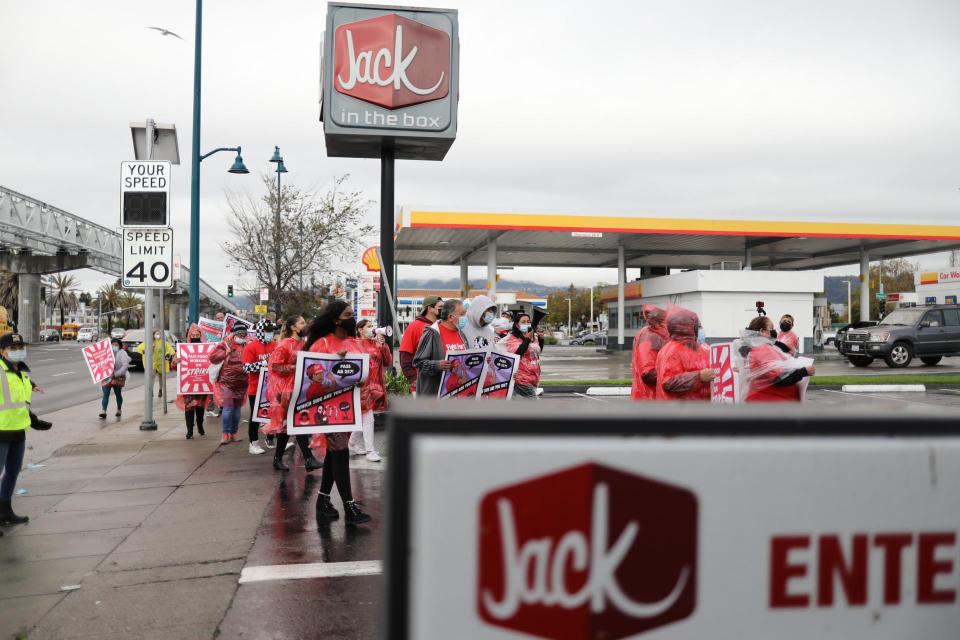 To pressure state assemblymembers and state senators, the Fight for $15 and a Union movement organized a statewide strike. In Northern California, fast-food workers in Oakland, San Jose, and Sacramento went on strike.
Fast-food workers came together as one, writing a public health complaint: "Often there is not enough staff to get food out quickly to customers, so customers get cold food, and some of them get very angry, and then they attack us. Management is accustomed to these kinds of violent incidents, and we don't think they care what happens to us. They tell us that if someone gets violent, we should run to the bathroom or run out the back door, but there isn't always time to react."
After working the early morning shift, Burger King employee Miriam Garcia Anavisca joined the strike in San Jose, saying, "I feel protected. I feel better. Inside, there's so much tension."