Statement from Theresa Rutherford, SEIU 1021 VP of San Francisco, on recent developments at Laguna Honda Hospital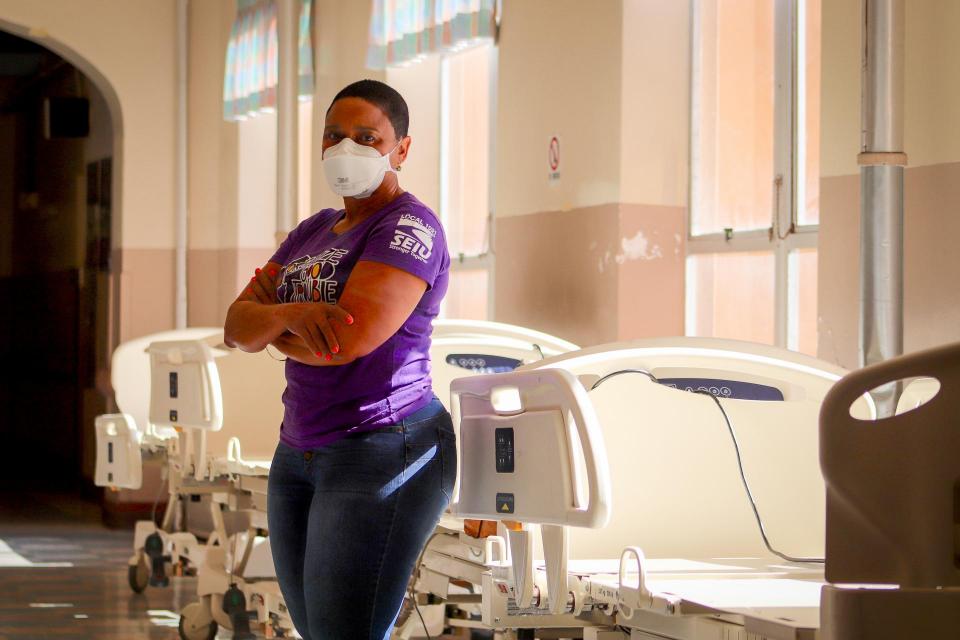 The following statement can be attributed to Theresa Rutherford, a Certified Nursing Assistant at Laguna Honda Hospital who is the elected Vice President of San Francisco for SEIU 1021:
Today, SEIU 1021 members are disappointed and alarmed to learn that Medicare and Medicaid reimbursements to Laguna Honda Hospital have been terminated. A state and federal regulatory investigation was opened after reports were made that prohibited items were found on campus, and later site visits uncovered other unrelated technical infractions related to hand hygiene, documentation, and infection prevention and control.
These problems are the direct byproduct of the issues that frontline workers have been flagging for years with respect to inadequate staffing levels, an overreliance on temporary workers who are unfamiliar with our facility, and cuts to funding. To make matters worse, the patient population that Laguna Honda was designed and budgeted to care for has grown increasingly sicker and more complex as a result of mental health and addiction trends in San Francisco. Our staffing models were never revised to reflect these trends. When frontline workers are forced to do increasingly more with less, these are the problems that arise. We have said this all along.
Laguna Honda Hospital workers have been putting our health and safety on the line for years in impossible situations despite frequent changes in hospital leadership. Since the pandemic arrived, the conditions we work in have grown even more challenging, but we never wavered in our commitment to our patients and community. We will continue to meet with management to ensure the continued operation of our facility and, most importantly, protect access to the lifesaving care and attention that our patients and residents deserve. We call for transparency, urgency, and a partnership of equals from management to address these problems quickly over the next thirty to sixty days.
Under federal guidelines, institutions like Laguna Honda can concurrently reapply for Medicare and Medicaid funding even while a termination from the program is underway. We have been assured by management that in the interim, patients and staff will remain on-site and the facility will remain open. We have also been assured that no layoffs will occur, and staff will have no interruptions to their employment while steps are taken to address these issues and further compliance visits are scheduled.
Laguna Honda Hospital has been under intense scrutiny for years, but it is important to note that the issues which led to this situation are not unique to our facility. Workers in hospitals and healthcare facilities across California and the United States have been forced to work in impossible situations since long before COVID-19. These issues are the natural result of an underinvestment in frontline care providers, rampant short-staffing, and a mindset that prioritizes the bottom line over patient outcomes and staff concerns. We must look for solutions not only to the immediate, acute issues before us at Laguna Honda Hospital but also the larger systemic problems that cause them.