Solidarity Thursdays
Wear Your Purple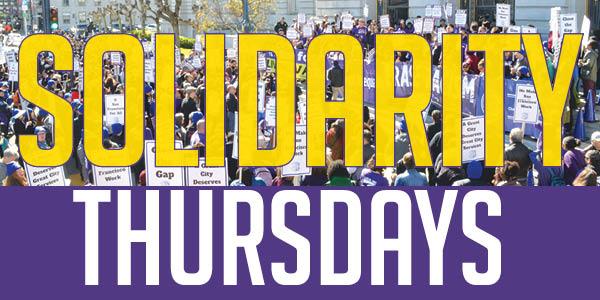 Our strength lies in our unity, and we must show management that we are united and ready to fight for a fair contract.

Wear your purple every Thursday until we get a fair contract. With nearly 20,000 united in SEIU 1021, show management that we have power in numbers and that we are a force to be reckoned with.
Don't have a t-shirt? Come to the next action to get your t-shirt.