Solano County Community Stops Pollution-Generating Cement Factory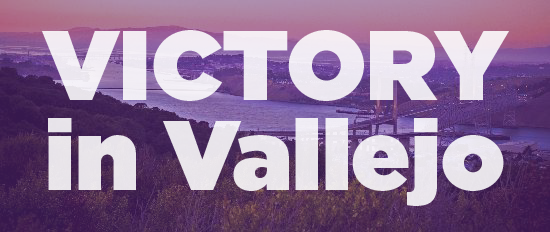 In 2017 South Vallejo residents learned that VMT/ORCEM was appealing the city's Planning Commission's decision to block the corporation's construction of a cement factory on the waterfront. Because it impacted the communities we serve and live in, our members held a community forum at our Fairfield union hall to learn about the cement factory's impact on public health and learned about the cement making process' potential to pollute the air and the bay.
Solano workers and residents heard from both supporters of the cement factory and those who opposed it and concluded that the establishment of the cement factory would have proven harmful to the low-income communities of color who live in the area and the children who attend the nearby elementary school. The factory would have produced 15.9 tons of soot and dust each year, in addition to pouring factory seepage into the Mare Island strait. T
As part of the Fresh Air Vallejo coalition, we stepped into action and spoke out to stop the construction of the factory at public hearings and to inform our neighbors about its long-term impact in an area that already has twice the rate of childhood asthma as the rest of the country.
"Our union's fight for environmental justice is inextricably linked to our fights for economic, immigrant and racial justice. The cement factory would have poured dust and soot into working class neighborhoods, into our very own backyards," said Gary Jimenez, SEIU 1021 Vice President of Politics.
Today we're proud to announce that after years of speaking out against the project and standing with our fellow Solano County residents, VMT/ORCEM has withdrawn its appeal and dropped its plans to try to build the cement factory in Vallejo.