Social Workers Fought & Won A Wage Adjustment, But County Workers Still Face Chronic Understaffing In Contra Costa County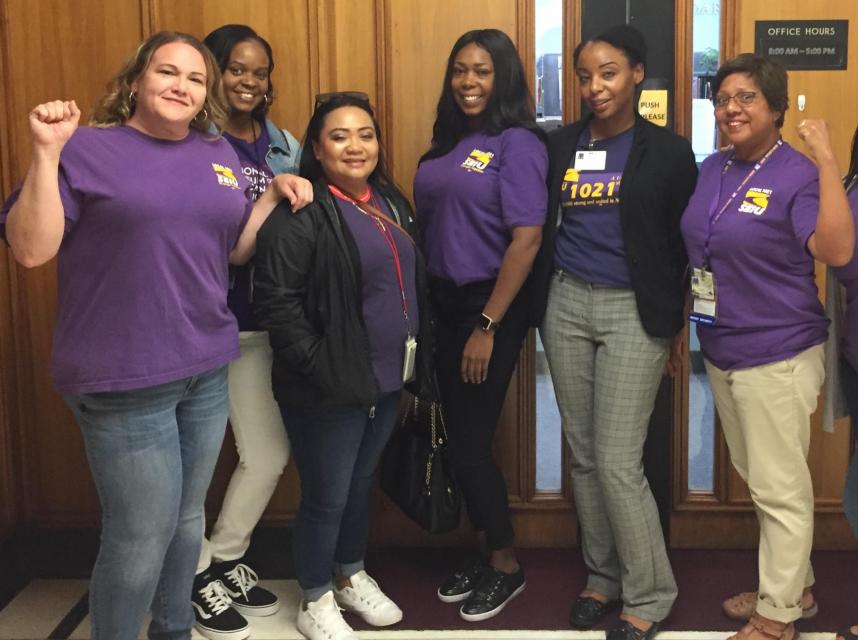 On Tuesday, September 10, the Contra Costa Board of Supervisors unanimously voted for a 3.44% wage increase for Social Workers. While the 3.44% salary adjustment is a welcome win to the Contra Costa County social work classification, other classifications are still below the salary mean.
"We're one of the lowest-paying counties in California," said Chief Steward Ashley Payne, an Eligibility worker for Medi-cal. "Other counties have fewer cases and get paid more."
Since their 10-day strike in 2016, nearly 300 positions have been removed or unfilled, resulting in 100,000 aging and adult cases being assigned to 32 social workers in the entire county
"Contra Costa has experienced a lot of population growth. This county has not increased the staff needed to serve the community," said Catrina Beverly, a Medical Eligibility Worker in Concord. "We lost close to 200 positions in our classification and frankly it's a shame because our members were already suffering and we we're trying to speak up."
The ramifications of understaffing can be felt immediately in the community. At a Board of Supervisors' meeting this past June, Vickey Dominguez stated "Homelessness is growing, the narcotic crisis is getting worse, domestic violence is on the rise, child abuse cases are being reported more regularly, and chronically ill patients have nowhere to go. Social Workers are tasked to help these vulnerable populations. We need more workers."
"The 3.44% salary adjustment is a welcome win to the Contra Costa County social work classification; however, we have other classifications in our bargaining unit that are still below the salary mean even with the 4% salary increase that was allocated to our members through collective barging," said Sharricci Dancy, a medical social worker for Contra Costa Health Plan. "We have to continue to fight for all of the classifications and bring all of our members' salary to a competitive level.