The SFUSD Board of Education Rafities the Tentative Agreements Between the Unions of SFUSD and the School District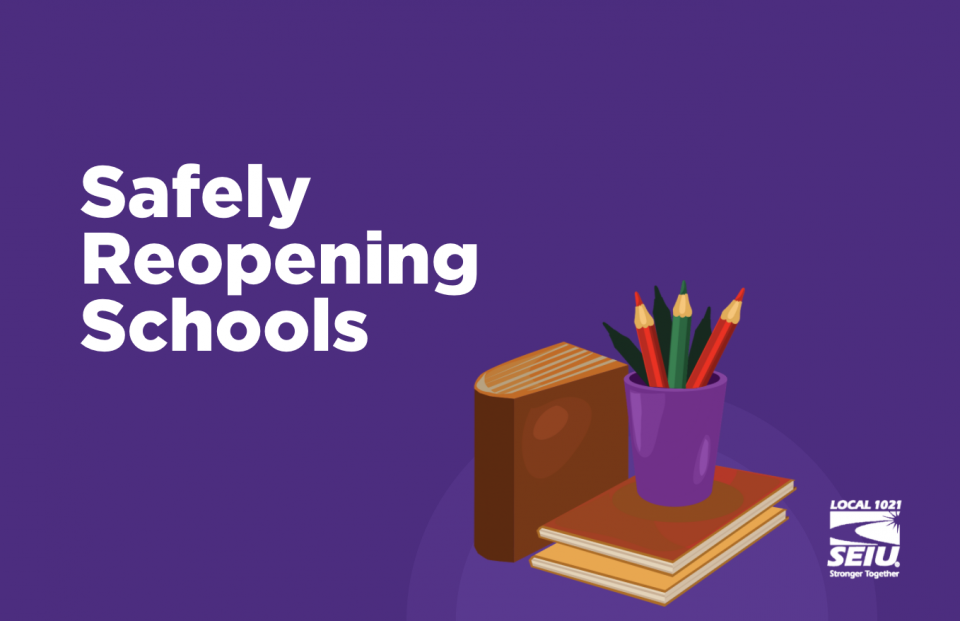 In a special meeting on Tuesday, February 23, the SFUSD Board of Education voted unanimously to approve the tentative agreements between the school district and SEIU 1021, IFPTE Local 21, and IUOE Local 39 for safely returning to in-person learning. This moment marks a momentous gain in the movement to safely reopen schools for students and workers in SFUSD and lays the groundwork for similar agreements that are sure to come in other school districts across the Bay Area.
Vaccine availability has also increased in the last week with new information being released for eligible individuals who work or reside in San Francisco. This is in addition to the recent announcement of vaccine appointment availability for eligible Alameda County residents.
Rafael Picazo, SFUSD Interim Director of the Environmental Health and Asbestos Department and SEIU 1021 SFUSD Chapter President said, "Since the tentative agreement between the Unions of SFUSD and the school district was approved by the Board of Education, I have taken the vaccine. I got the first shot the other day as a show of leadership within the union. I took the vaccine to encourage other members to take the shot so we can re-open schools safely for our students, co-workers, and communities."
The frontline essential workers who have been risking their lives since the onset of the pandemic should be prioritized in receiving the vaccine. SEIU 1021 will continue our work with the SEIU California State Council, the State of California, and the Biden Administration to distribute all vaccination resources and information to our members as we receive them.