SFMTA Parking Control Officers win alternative schedules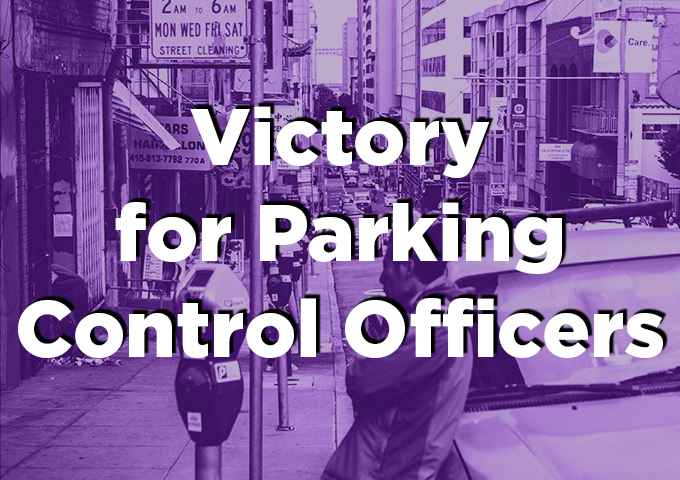 The SFMTA Parking Control Officer (PCO) Chapter recently concluded their shift bid and, through their meet and confer with management, secured access to some new alternative workweek shifts.
"Having alternative work schedules for PCOs is crucial to not only help address health and safety concerns during the pandemic but having these alternative schedules also help us to better navigate the adverse effects of the pandemic. It makes good sense for a 24-hour operation such as ours and I look forward to working with our employer on additional alternative work schedules," said Trevor Adams, PCO Chapter President.
This victory comes as part of a broader Chapter effort to secure expanded health precautions to keep PCOs safe during the pandemic. PCOs check in and out of a shared congregate workspace at the beginning and end of their shifts. Reducing the amount of staff scheduled at the same time means limiting the number of people who are gathering in that shared space at any one time, thus allowing workers to reduce their possible exposure to COVID-19.