SEIU Local 1021: On the Front Lines Against Homelessness, Not the Homeless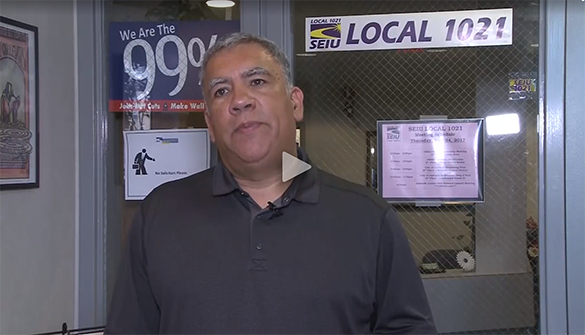 Driven by skyrocketing housing costs and cuts to public services, Oakland's housing and homelessness crisis continues to worsen. City of Oakland SEIU Local 1021 members have been told to clean up homeless encampments, where they've encountered unsafe working conditions. These conditions include hypodermic needles and human waste and even threats of violence.
SEIU Local 1021 members are working with the City of Oakland to develop procedures that ensure the safety and dignity of workers and occupants of the encampments. This includes ensuring that Oakland has a long-term plan to address homelessness, the necessary funding to enforce renters' protections promised by the passage of Measure JJ, and access to community services for the homeless.
Watch City of Oakland Chapter President Felipe Cuevas discuss the dangerous jobs confronting city workers in an interview with KPIX 5's Evening News on the KPIX website.