SEIU California Statement on Decision in Texas v. US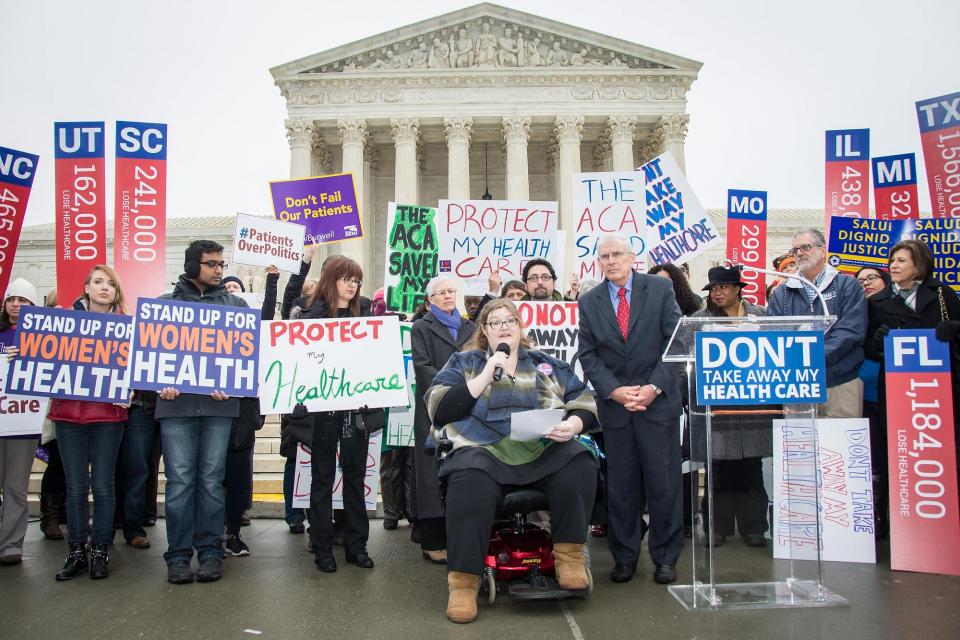 The Service Employees International Union (SEIU) California released the following statement from SEIU California and SEIU 1021 President Roxanne Sanchez on the decision in Texas v. US:
"Today's decision in Texas v. US is as shameful as it is shocking, the result of yet another wrong-headed Republican attempt to strip care from hard-working people, vulnerable communities, and patients with pre-existing conditions. Every attack on the care SEIU members provide and the people who count on us only leaves us more determined to protect the millions of people who count on the Affordable Care Act. We must not return to the days where individuals were excluded from the healthcare system because of pre-existing conditions or lack of funding.
"SEIU members support Attorney General Becerra in vigorously defending Californians' right to health care. With the ACA having already withstood right-wing challenges all the way up to the Supreme Court, we are confident this latestRepublican attack on health care will be overturned. In the meantime, we encourage every eligible Californian to keep enrolling in Covered California through the January 15 deadline.
"Coming just a month after Californians led the nation in ousting Congressional Republicans who refused to protect our health care from Congress, it is clear this extremist decision won't stand."