SEIU 1021 Members Kick-off 'Schools & Communities First' Signature Gathering Drive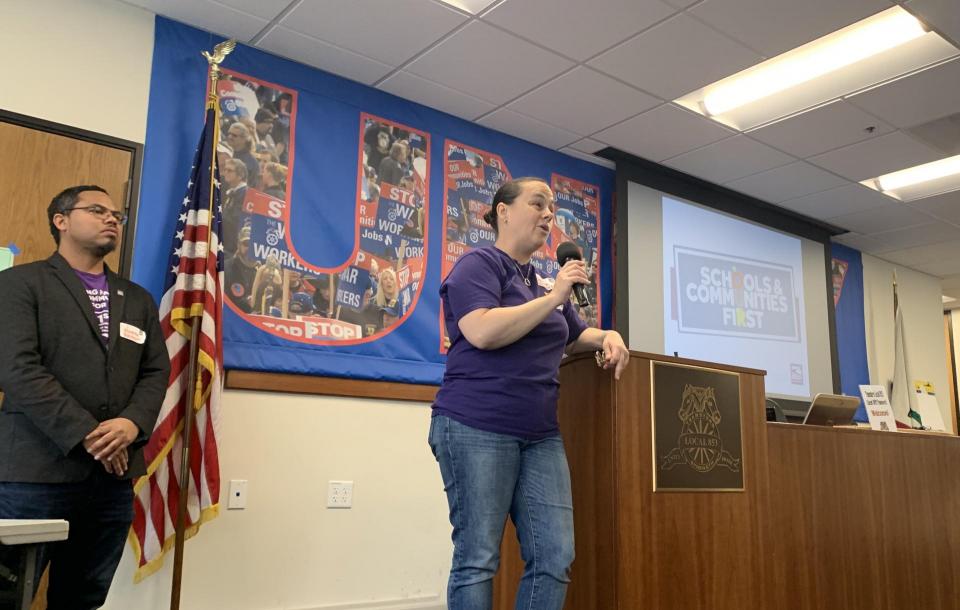 On Saturday, December 7,close to 100 SEIU 1021 members braved the rain to talk to voters and our neighbors about getting the Schools & Communities First initiative on the November 2020 ballot.
"Corporations have been taking money out of our pockets—food out of the mouths of our children—for 40 years, and it's time to change that. That's why I'm here today," said Andrea Mullarkey, SEIU 1021 member and Teen Librarian at the Berkeley Public Library.
Right now, the Proposition 13 commercial property tax loophole allows Chevron, JP Morgan, Disney, and similar corporations to avoid paying their fair share, which drains billions of dollars from the schools and public services we depend on.
"40 years ago we as a state passed Prop 13 to protect homeowners. But who has taken advantage of it? Corporations—to the tune $12 billion every year. California is the fifth largest economy in the world. We have 26 billionaires living here. There's a lot of wealth, but one in five children are living in poverty and we are 41st in the nation in per pupil spending. Public libraries, public services, public health clinics are all suffering from a lack of funding," Andrea added.
If passed, Schools & Communities First would reclaim over $12 billion every year from major corporations to fund our schools, community colleges, and other services SEIU 1021 members provide for our parks, libraries, emergency response services, health clinics, trauma centers, roads, homeless services, and beyond.
You can learn more, including how to volunteer and get involved, at www.schoolsandcommunitiesfirst.org.