SEIU 1021 Endorsed Candidates Win November Election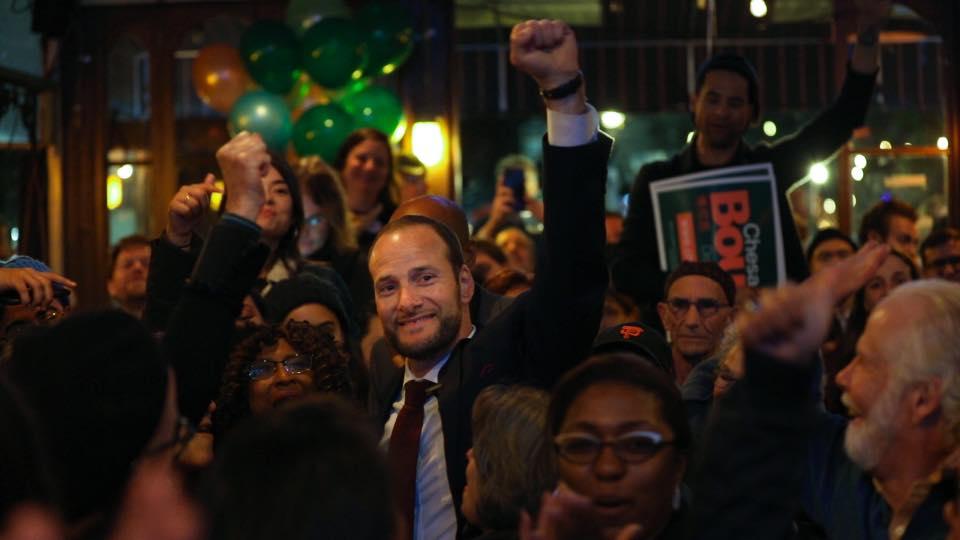 SEIU 1021 members walked precincts and made phone calls for a handful of candidates in the City of Novato and San Francisco during this year's November election. Members made a final Get-Out-The-Vote push for Chesa Boudin for District Attorney in San Francisco, and Susan Wernick and Amy Peel for the Novato City Council. All three candidates won.

"We worked hard to make sure we endorsed candidates that reflected our values. We supported a restorative justice candidate to change the direction of crime and punishment in SF. In the Novato City Council race, we supported two candidates proposing to build more affordable housing, and enact more environmental protections and climate change initiatives," said Ramses Teon-Nichols, SEIU 1021 VP of Politics .
ELECTION RESULTS of SEIU 1021 Endorsed Candidates
SAN FRANCISCO
DISTRICT ATTORNEY – 124,836 Total Votes – 100%
(3 rounds of Ranked-Choice Voting)
CHESA BOUDIN – 85,950 50.72%
Suzy Loftus* – Conceded (83,511) 49.28 %
MAYOR: London Breed won by 70%
NOVATO CITY COUNCIL

DISTRICT 1
SUSAN WERNICK 980 55.59%
JIM PETRAY 783 44.41%
DISTRICT 5
AMY PEELE 688 51.61%
MARIE K. HOCH 578 43.36%
MELISSA GALLIANI 67 5.03%