SEIU 1021 endorsed candidate Mia Bonta wins seat to represent Assembly District 18 in special election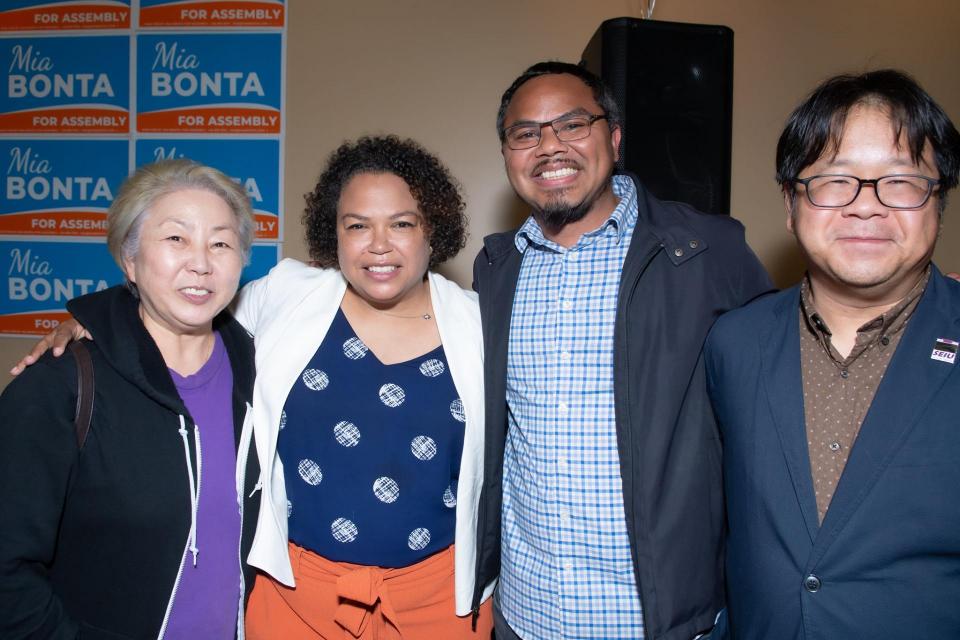 In what appears to be an ongoing round of musical chairs, the shockwave of former-United States Senator Kamala Harris being elected Vice President of the United States continues. First, Xavier Becerra, then serving as California's Attorney General, was appointed the U.S. Secretary of Health and Human Services. Next, Rob Bonta, representing California's 18th State Assembly district, became California's next Attorney General.
With a vacancy in the California State Assembly for District 18, covering nearly eighty percent of Oakland, all of Alameda, and San Leandro, voters had a special election. After a top-two run-off on August 31, SEIU 1021-endorsed candidate Mia Bonta was declared the winner.
Mia Bonta's career experience includes working as a nonprofit executive at Oakland Promise. She became president of the Alameda Unified School District Board in 2018. In addition to her professional work, Bonta has served as a PTA member, a school site council member, an Alameda Free Library Foundation member, and an active community member.
Yeon Park, SEIU Local 1021 Vice President of Region C, covering the East Bay, spoke about Assemblymember Mia Bonta's victory and its implications for the labor movement.
"Mia Bonta was prepared for a campaign and positions like this: serving the State Assembly. Her work in education, particularly around equity, has been vital. We have many members across several unified school districts. Having an Assemblymember who stands up for education workers, support staff, and students is what we need now more than ever in the era of COVID-19. We need someone in the Assembly to address the learning loss and mental health issues stemming from prolonged distance learning. Bonta will also fight against the school-to-prison pipeline and fight alongside us to advance early childhood education.
Mia moved thirteen times in sixteen years, so she understands that housing insecurity is a severe issue for workers around the East Bay and across California. She will fight to keep families in their homes and protect tenants.
In light of what has occurred in Texas with one of the most restrictive abortion bills ever passed, we need state legislators who protect a woman's right to choose and support legislation advancing affordable and accessible family planning resources and maternal health services. Having Mia in the Assembly, a woman of color from a working-class background means having an ally to fight for guaranteed paid family leave, equal pay for equal work, affordable childcare, universal health care, and protection from pregnancy discrimination.
As the daughter of activists, Mia Bonta knows the fight that labor fights. She is fighting for women, people of color, and workers of all kinds to achieve their dreams, attain their goals, and create a life full of dignity and respect."