Santa Clara University Adjuncts and Lecturers are calling for a free and fair union election on campus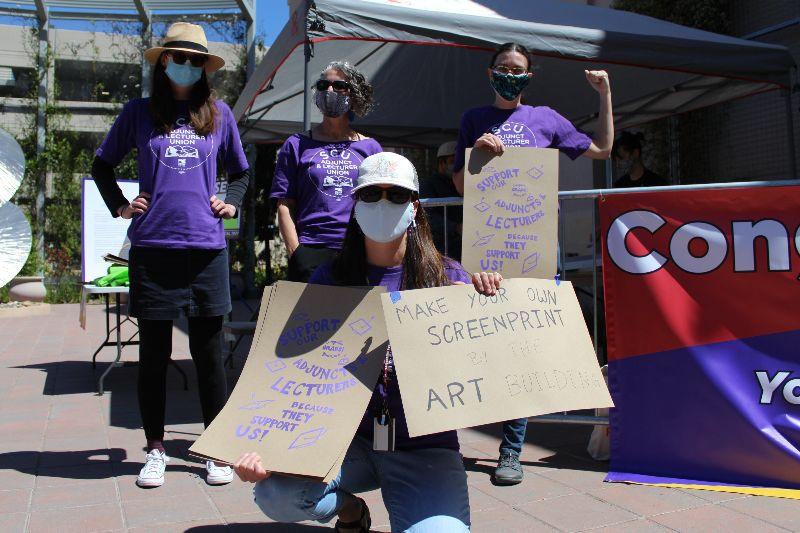 This past Friday, June 11th, Santa Clara University Adjuncts and Lecturers set up a table at the graduation commencement ceremony on campus to raise awareness for their need to unionize and have a voice in the workplace. In addition to passing out fliers to grads and their families urging support, the adjuncts and lecturers had live screenprinting to make promotional posters to hand out.

"I've become a part of this unionization movement because it's clear to me that Adjuncts and Lecturers who teach the bulk of the classes at Santa Clara University must be involved in a meaningful way in the decision-making of the University," said Academic Year Adjunct Lecturer Madeline Cronin.

Adjuncts were asking students and their families to call and email the University's acting President, the Provosts, and the Board of Trustees to demand a free and fair union election at SCU. Friday's action was a follow-up to the student government passing a resolution in support of a fair election earlier this quarter. Adjuncts and lecturers are focused on reaching an election agreement with the administration and pressuring them to drop their anti-union tactics and union-busting law firm, Littler Mendelson.