Santa Clara County Workers On Strike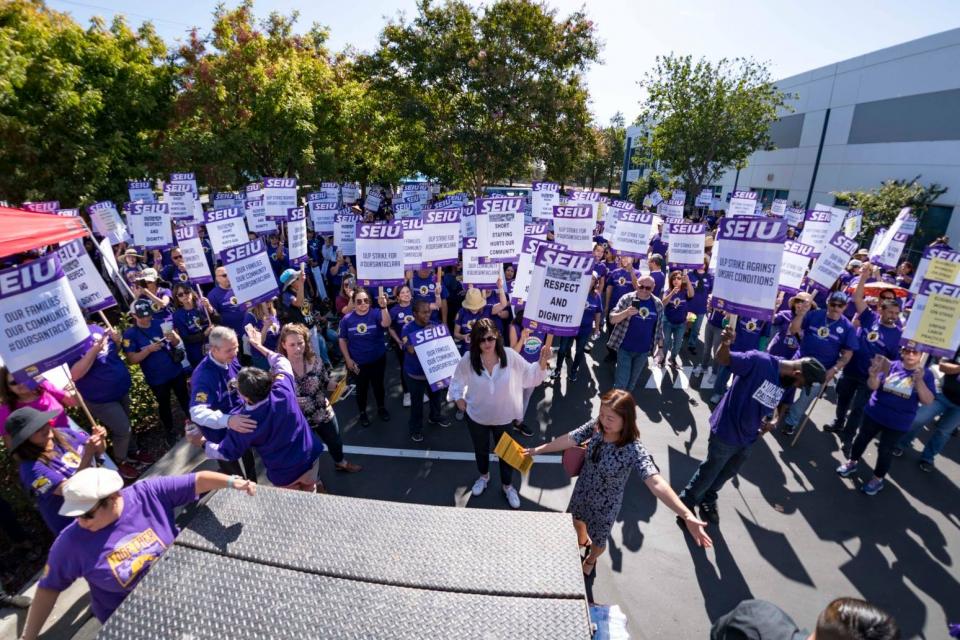 Since October 2, our SEIU 521 sisters and brothers working for Santa Clara County have been on strike for the first time in nearly 40 years. Santa Clara County workers are striking over the County's Unfair Labor Practices (ULP), which hurt the ability of workers to provide top-notch services to their residents.
Since bargaining began, Santa Clara County SEIU 521 members have been fighting to address the public service crisis impacting residents and the workers who serve them. The strike is a result of numerous unfair labor practices were committed by County management.
"Throughout our unfair labor practices strike, our community has become aware of the wide-spread deficiencies in resources impacting our ability to ensure our residents are both healthy and safe and have the means to obtain the services they depend on – this fight is about the future of our communities," said Mullissa Willette, Exemption Investigator and Vice President of SEIU Local 521.
Like the work done by so many of our members, the people on strike are social workers, eligibility workers, healthcare workers, clerical and blue-collar staff, and more. They work in Santa Clara County's hospitals, jails, maintenance yards, streets, offices, in the homes of their community's most vulnerable residents, and beyond.
You can follow the ongoing strike on Facebook at www.facebook.com/SEIU521Region1/. You can also help by contacting the Santa Clara County Board of Supervisors and asking them to agree to a fair contract with SEIU 521 workers:
District 1 – Supervisor Mike Wasserman, (408) 299–5010 | mike.wasserman@bos.sccgov.org
District 2 – Supervisor Cindy Chavez, (408) 299–5020 | cindy.chavez@bos.sccgov.org
District 3 – Supervisor Dave Cortese, (408) 299–5030 | dave.cortese@bos.sccgov.org
District 4 – Supervisor Susan Ellenberg, (408) 299–5040 | supervisor.ellenberg@bos.sccgov.org
District 5 – Supervisor Joe Simitian, (408) 299–5050 | supervisor.smitian@bos.sccgov.org
Santa Clara County CEO – Jeff Smith, (408) 299–5105 | jeff.smith@ceo.sccgov.org