San Joaquin Members Vote to Authorize Strike Action
Both Strike Authorization and 'No Confidence' in CAO Monica Nino Passed Overwhelmingly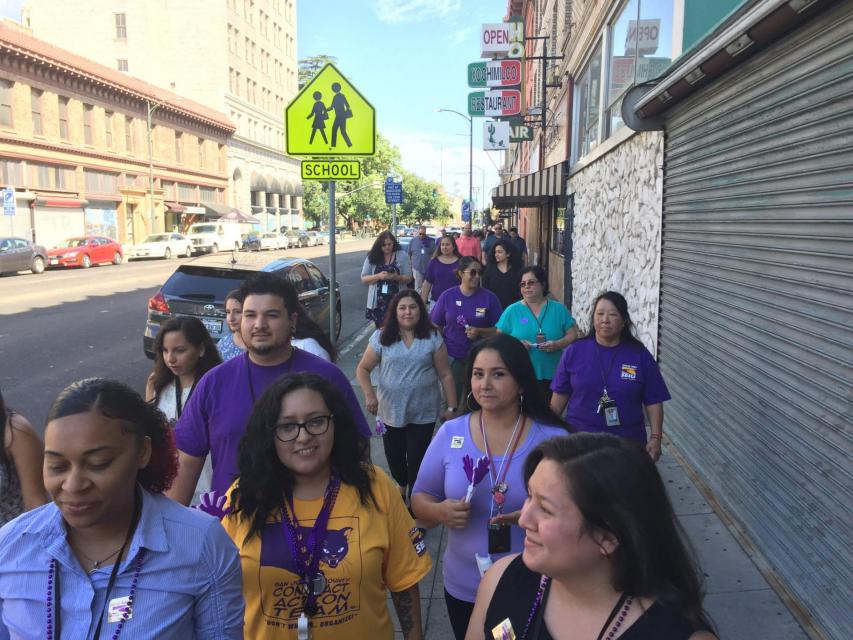 San Joaquin County members overwhelmingly voted to authorize a strike and emphatically declared 'no confidence' in County Administrator Monica Nino.

For months, SEIU 1021 members have been negotiating with San Joaquin County management for a contract that addresses the understaffing crisis created by County Administrator Monica Nino and the Board of Supervisors.
All across our community, residents are suffering to access the critical public services they depend on—services that are provided by hardworking people like us.
"So many families and so many children just fall between the cracks because they don't get the services they need," said Kenya Reed, a Family Social Worker for San Joaquin County.
Strike authorization is an important step and means that the elected bargaining team may call the rank and file out on strike if necessary. A strike could be called to protest the County's unfair bargaining, to stand in solidarity with other unions on strike or for economic reasons after impasse procedures. Currently, no strike date has been set. In 2016, San Joaquin County members conducted an unfair labor practice strike.
The people of San Joaquin County deserve better—and we know County management has the money to do right by our residents. This is especially true for the most vulnerable among us, like members of our community struggling with homelessness and behavioral health obstacles.
"A lot of our clients have both substance abuse and behavioral health issues, and so we're attacking both sides; dealing with the homelessness and the behavioral health issues to get them treatment so they can join the workforce and give back to our community," said Margarita Arce, an Accounting Technician I whose work supports the residential treatment programs in San Joaquin County.
"But the problem is the staffing levels—there are so many employees that need to be hired that haven't been, or the retention issues we're suffering from. People can't afford to stay in the job, or sometimes the County just isn't hiring the amount of people that we need to work with the number of people who rely on our services."