San Joaquin County Hospital workers enforce their contract and win over unilateral changes to working conditions and back pay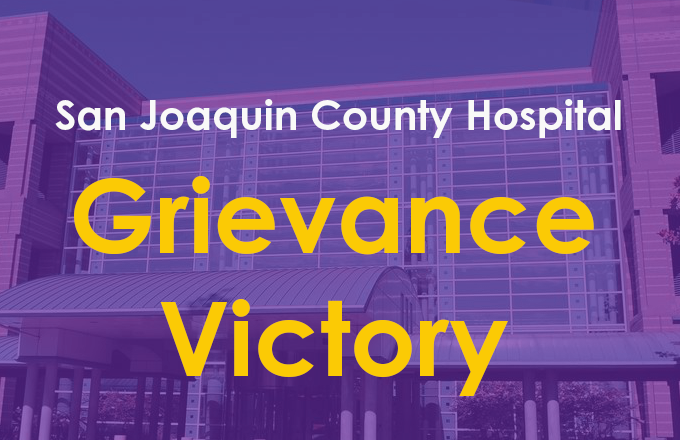 IT workers at San Joaquin County Hospital are celebrating their victory after winning a grievance that they filed against management for owed back pay and a unilateral change in working conditions.
Members initially brought their concerns to management but were shut down. After referencing their contract, it became clear that they'd need to collectively enforce the agreement using the grievance process.
"We knew filing the grievance would be for the benefit of our entire department," said Amanpreet Kaur, an IT Analyst at San Joaquin County Hospital. "With the guidance of our reps, we could stand confident in knowing that management was in the wrong and we can take action. As a department, we stayed informed through the entire process (9 months) and knew that we were protected. That's the power of our union."
Our power doesn't come from our contract alone but from our collective strength and our ability to stand united to hold management accountable. These members demonstrated that no matter how long it takes, when we stand together, we win!