Richmond Residents Deserve Services & City of Richmond Workers Deserve a New Contract
That's Why We ALL Need to VOTE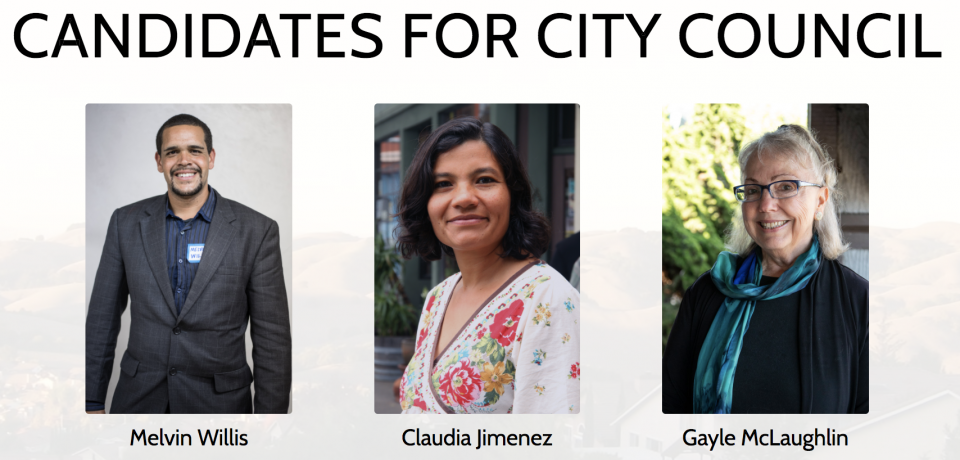 We have to stop the Mayor's cruel service cuts and get a fair contract. The only way we can do this is increase City revenue and elect City Council members who will stand up to Mayor Butt and big coal and put Richmond's working families first.
Vote for the following revenue measures:
YES on Richmond's Measure U
YES on Prop 15 (Schools & Communities First)
Support these candidates for City Council:
Claudia Jimenez
Gayle McLaughlin
Melvin Willis
Melvin Willis was born and raised in Richmond, and has been a longtime community organizer. In his time on City Council, he has increased the minimum wage, stood up for rent control before and during the pandemic, and represented the people of Richmond, not wealthy developers.
Help Melvin Willis Return to City Council
RSVP to Phone Bank for Melvin Willis: www.cclabor.net/activist
Join the Phone Bank Tues, Oct 20, at 5 p.m.: www.cclabor.net/phonebank
Melvin Willis Precinct Walk
10 a.m. Saturday, Oct 24th, Nevin Park off Macdonald (6th and Macdonald)