A reflection on Black History Month and the role of unions in the fight for racial justice from Social & Economic Justice Committee Chair Derrick Boutte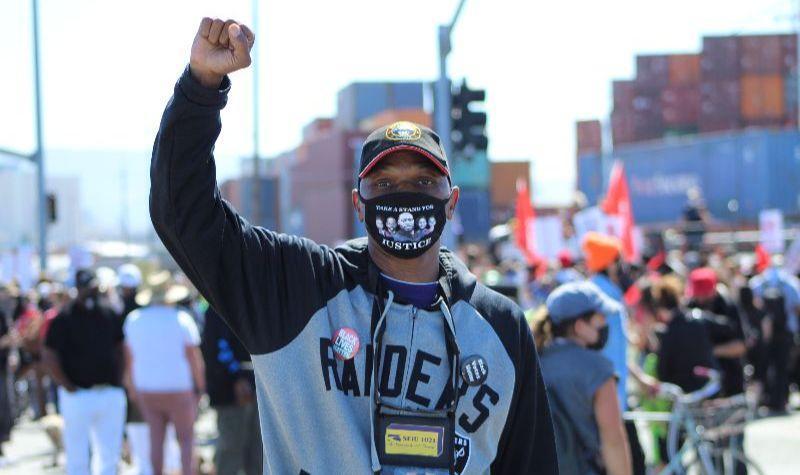 "The labor movement is founded on the belief that an injustice to one is an injustice to all. This is why it's important for our union, SEIU 1021, to be active in the fight against racism in our workplaces, our communities, and our society.
Many members deal with racism every day on the job. Employers often try to divide workers in any way they can to drive down pay, benefits, and working standards. This is one of the oldest tricks in the book. A core tenet of our mission must continue to be fighting against racism, bullying, unfair treatment, and injustice at work.
We must also tackle racism in our communities, and I was proud to see our union living these principles over the last year. We marched against police violence in San Francisco, Oakland, and beyond. We held racial justice roundtable discussions online. We produced material celebrating Juneteenth and educating each other on the ways the systemic inequalities of today can be traced back through history. But our work is not done, and we can't achieve economic justice until we win racial justice.
Our union gives us a tremendous platform and opportunity to take on in the issues impacting our families and our communities. Our Social and Economic Justice (SEJ) Committee, which I am the Chair of, has many subcommittees which advance this work every day. I invite you to attend one of our Black History Month celebrations in the coming weeks or join our regular meetings on the second Thursday of each month. You can email me at Derrick.Boutte@seiu1021.org to learn more."