Rally To Improve Patient Care in SF
April 23 at a Lunchtime Rally from 12-1PM at SFGH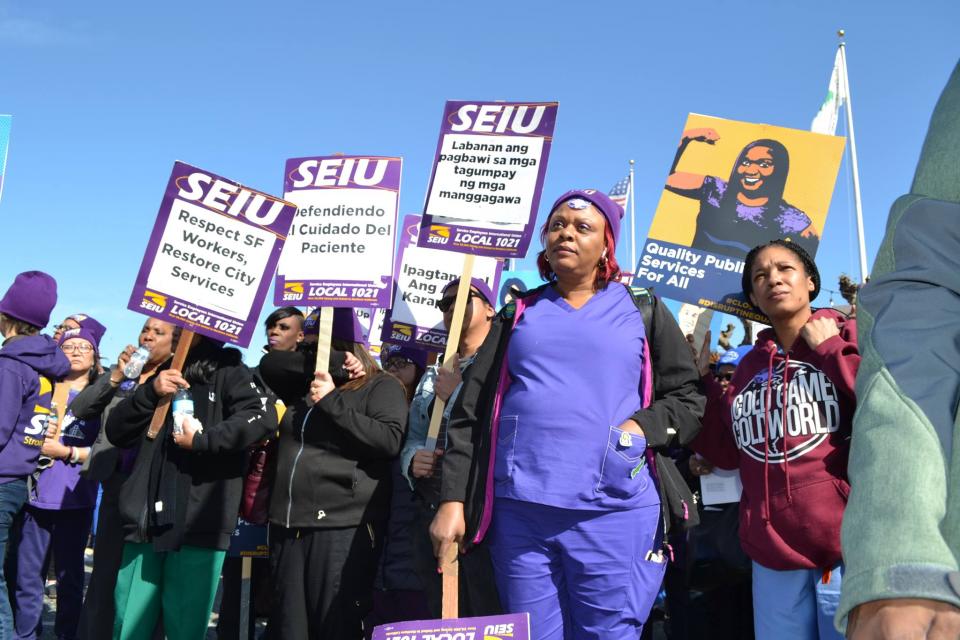 In the richest city in the world, with the highest cost of living and most billionaires, and a new wave of tech IPOs about to make inequality worse, there's no excuse for healthcare workers to burn out because we don't have the resources our patients need.
But we are being told in negotiations that the City can't afford to invest in the staffing our patients need, can't stop the abuse of temporary workers, and can't allow our salaries to keep up with the skyrocketing cost of living.
We're calling on Mayor Breed and city leaders to invest in vital public services that make our city a safe and healthy community for all.


Rally To Improve Patient Care in SF
April 23, 2019 at 12 -1PM (Lunch-time Rally)
San Francisco General Hospital
RSVP Below!