Protections for California Renters, Including Rent Control, Could Be A Reality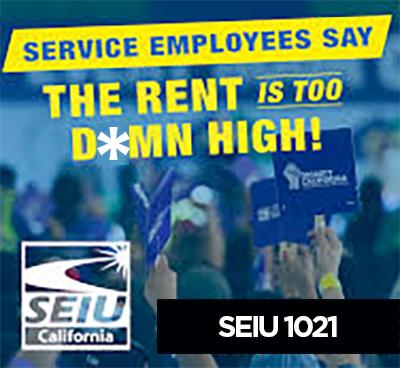 Housing costs are skyrocketing, and many Californians want to make renter protections a reality. The majority of California's 17 million renters do not have access to stable and affordable housing. Over half of California renters are rent-burdened, meaning they spend over 30 percent of their income on rent, and one-third of renters spend over 50 percent of their income on rent. 160,000 families appear in eviction court annually.
"I make $1,800 a month, barely more than a market-rate apartment here in Sacramento," said Robyn Mutchler, a Sacramento City Unified School District worker told the Sacramento Beelast week. "I spent years applying for subsidized housing, and now I'm fortunate to have a decent home for my son and myself where I pay $960 a month. That's over half my income."

Tenants have been hit especially hard by California's housing crisis. Skyrocketing rents and an increase in evictions have led to mass displacement and a severe homelessness crisis. The bills announced seek to stem that tide and ease the burdens renters face.
To give local jurisdictions more tools to address their housing needs, Assembly Bill 36 authored by Assemblymember Richard Bloom (D-Santa Monica) would make modest reforms to the Costa-Hawkins Rental Housing Act, allowing cities to apply rent stabilization measures to rental units that are more than 10 years old. The bill also allows cities to stabilize rents in single family rentals and condominiums with an exemption for small landlords who own two or fewer rental units.
Assembly Bill 1482 authored by Assemblymember David Chiu (D-San Francisco) would institute a statewide anti-rent gouging law to protect against the most egregious rent increases tenants face. The bill would cap annual rent increases at a level above the Consumer Price Index (CPI) for all rental properties in California that are not subject to local rent control ordinances.
Assemblymember Rob Bonta (D-Oakland) announced Assembly Bill 1481, which would prevent discriminatory, arbitrary, and retaliatory evictions. This bill would prohibit a landlord from evicting a tenant without a demonstration of cause. A handful of cities throughout California have existing "just cause" ordinances that require landlords to show a specific and valid reason outlined in statute in order to evict a tenant.
The only public data available on the California rental market is collected by local rent boards. Most jurisdictions do not have a rent board making the statewide data woefully incomplete. To address this, Assemblymember Buffy Wicks (D-Oakland) introduced Assembly Bill 742 to establish a statewide rental registry. Landlords would be required to report on an annual basis the rental units they own, rent collected, and other details