As OUSD & SFUSD workers reach agreements on re-opening, Sacramento school workers are still fighting for safety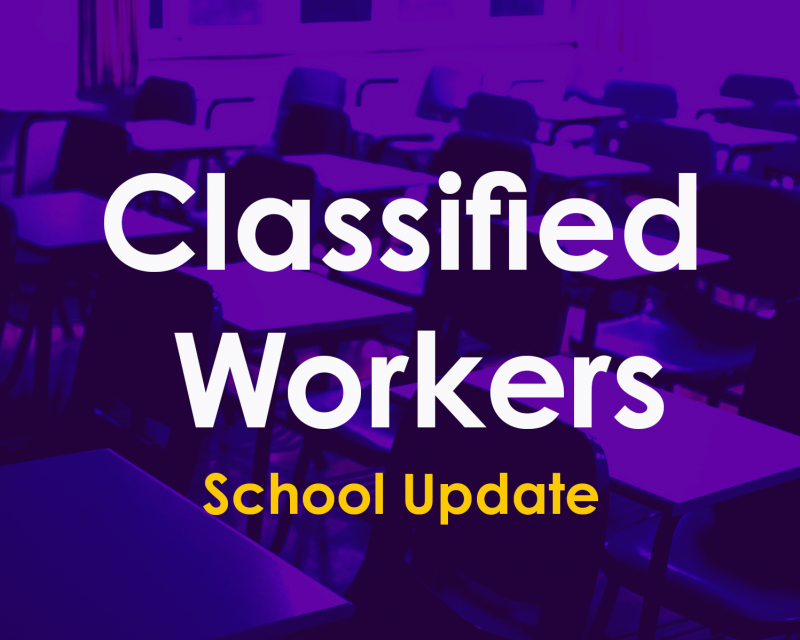 Schools across California are preparing to receive students for in-person learning following Governor Newsom's signing of a $6.6 billion legislation bill. Known as the 'Safe and Open Schools' plan, money from the bill will provide adequate funding for essential safety measures, access to COVID vaccines, and other school site-specific issues. SEIU 1021 members played a key role in getting the bill passed by reaching out to lawmakers.
While classified members from Oakland and San Francisco Unified School districts have both come to agreements on their respective contracts with district management, classified Workers in Sacramento City Unified School Districts (SCUSD) are in a serious battle with district management over basic health and safety provisions.
Onsite childcare (which was allocated in the teachers' contract) and vaccine sick days are also key issues our membership is fighting for.
"Our school sites reopening is contingent on the superintendent providing a clear plan for teachers and classified staff alike to return to work safely. So far that hasn't been established," said Dan Schallok, a maintenance worker for the district. "Staying safe and taking care of our families remains our top priorities. As a union, we must keep the district accountable for the wellbeing of our members and the community we serve."
As negotiations continue, members are directly informing their supervisors that they will continue to work remotely until a proper contract and safety plan is agreed upon. Members are ready to continue fighting to ensure our schools open in a safe and thoughtful way that safeguards the wellbeing of students, workers, and our community.