The Other Heroes Fighting Coronavirus On the Front Lines
Protect All Workers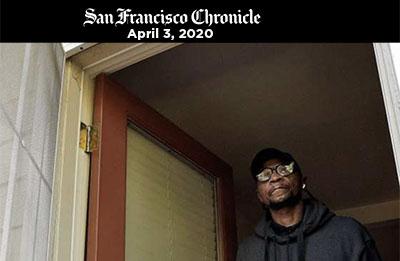 Workers keeping our public spaces clean and sanitary at hospitals, schools, local government office spaces, buses, BART to our city streets are being hailed as heroes. Cleaners, janitors, housekeepers, environment service workers, and garbage collectors are typically among the lowest paid and have tough jobs. Today their efforts are being acknowledged for keeping us safe in the time of the coronavirus.
Studies show the coronavirus can live on cardboard, cloth, plastic and metal surfaces for hours and, in some cases, days. That means our members working these dirty jobs are potentially being exposed to live virus as they clean up.

"If not for us, doctors, nurses — every individual here — will not be protected. It's just a challenge knowing you're looked at as not being as important as you really are," said Derrick Boutte, Highland Hospital Environmental Service Worker, to the San Francisco Chronicle on April 3.

Derrick is concerned that all workers on the front lines don't have what they need to stay protected. It's our union's demand that all employees working on the front lines be protected while battling coronavirus.
"Protective gear should be available to everyone that works any public facility open right now—from custodians, clerical staff, food service workers and to all other healthcare workers. We also need to know the inventory levels of PPE from all of our employers," said Theresa Rutherford, VP of San Francisco after Laguna Honda Workers tested positive of Coronavirus on March 23.
Times of national emergency require us all to move beyond business as usual. We must come together and demand that our elected representatives at all levels act with urgency to protect all workers, no matter their race or where they work.
Call the workers who clean and sanitize: heroes, essential workers, saints. Appreciation is great, but these workers would rather receive the resources and protective gear to do their heroic work safely, and get back to their families.
Join SEIU's campaign to #ProtectAllWorkers and sign our petition .