Oakland's Mayor Takes Cuts and Concessions off the Table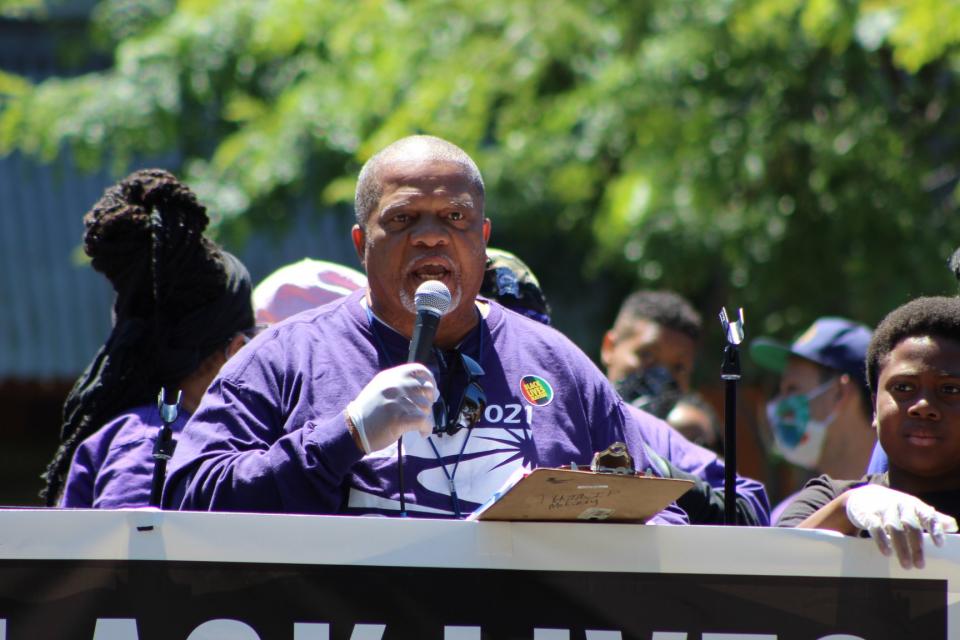 On Friday, June 19, Oakland Mayor Libby Schaff announced she would not implement cuts to jobs and services. After a long-fought campaign, our members beat back the Mayor's attack.
Since the beginning of the COVID-19 pandemic, the City of Oakland administration claimed that their budget was broken, and the only way they could fix it was by slashing services to public, cutting the hours of the city's so-called 'temporary, part-time' workforce, and possible mass layoffs of permanent workers.
To win, we staged dynamic actions, like our Lake Merritt car caravan in May, at which nearly 100 cars were decked out to show support for City services and the workers who provide them. SEIU 1021 members also spoke multiple times at City Council meetings to remind the City's elected officials how much our community depends on our services. Throughout our campaign, we worked with Oakland's other unions, including Local 21, IBEW, fire, and CMEA, to present the City with a unified front in favor of creative ways to solve the city's budget problems without taking services away from the community or taking jobs away from working people.
Chapter President Felipe Cuevas said, "This is a victory, and this victory came from strength in numbers and shows the power in unity. We stood united with other city unions in calling for equity for all of labor and the community. We keep fighting for the same thing: fairness and respect for the City's workforce, and we fight for the same thing for our community. I thank our members for the work they do, especially the vital work they are doing to help our city during this pandemic. The work you all do is important, and you should know that it is appreciated."
We also joined our community in a powerful march to support Black Lives Matter, on June 13, and marched with our labor siblings in ILWU in a port shutdown on June 19, actions that showed powerful unity behind our demands for racial and economic justice.
We also met with the City a number of times and heard their proposals. Each time we met with the City they proposed more concessions. Each time we said, "No!" and then showed them better ways to save money with no cuts to our workers or damage to our community. Our position at the table was that we would not accept layoffs, furloughs, pay cuts, or other cruel cuts, and our concerted actions in the streets, our solidarity in the workplace, and our unity with our community backed up that position and allowed us to win!
Chief Steward Dwight McElroy said "Perseverance has paid off for us in this hard situation. We stuck together as a chapter, we stuck together as union members with other unions and the community, and we achieved something important together."