MILLS' ADJUNCT PROFESSORS WIN FIRST EVER CONTRACT; INCLUDES BEST IN THE NATION JOB PROTECTIONS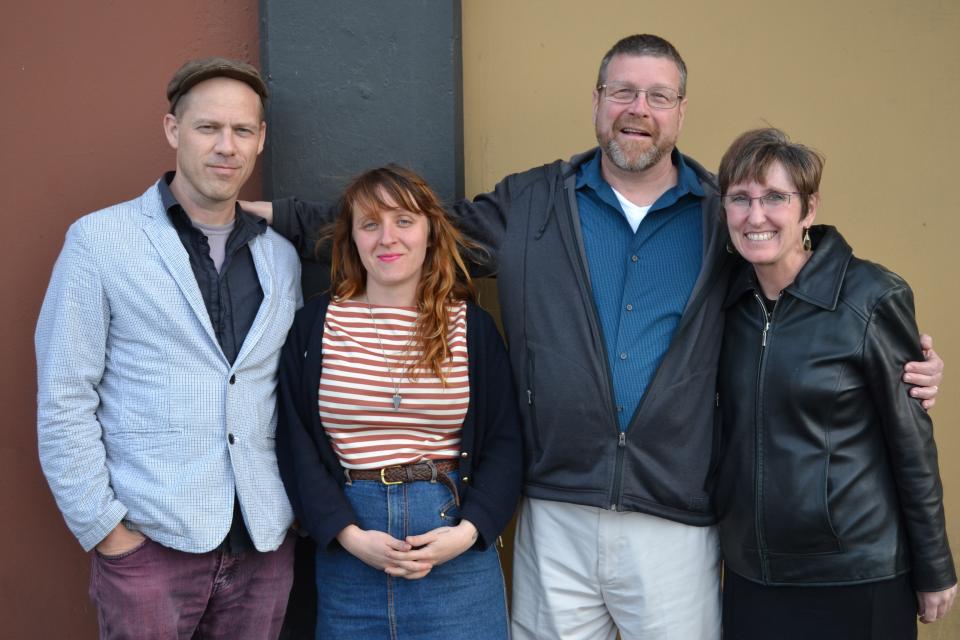 (Oakland, CA) – Mills College adjunct professors ratified their first ever three-year agreement on Friday, March 18. The new agreement makes significant progress in job security, recruitment & retention of quality professors, and fair compensation.
Among the major gains in the three-year contract:
Best-in-the-nation gains on job security: Mills adjuncts are leading nationally on job security in a profession where there is often no guarantee of work from semester to semester. Too often, adjuncts will get a month's notice that their course has been cancelled leaving them no time to replace that income. This agreement guarantees semester, 1 year, 2 year and 3 year contracts based on seniority with a transparent, defined pathway to full time/salaried positions.
Improved compensation: Adjunct faculty gained a systemized wage scale that rewards seniority with raises that range from 1.75%-60%, where the most experienced adjuncts with the lowest pay receive the largest raises.
Improved course stability: For the first time, adjunct faculty will be compensated for courses cancelled on short notice before a semester begins. When a course must be cancelled after ninety days prior to the first day of classes, adjuncts are entitled to a $500 fee if a replacement course for that academic year is not offered.
"Our work has been accomplished in the face of escalating reports of budget deficits and calls for reduced spending from the administration," said Stephanie Young, bargaining team member and creative writing Adjunct Professor at Mills College. "At one low point during our eighteen months at the bargaining table, we were confronted with $350,000 in proposed cuts. With invaluable support from across the campus and broader community, we were able to work with the Interim Provost to reach a fair contract".
The ratified agreement ends an 18-month effort by more than 200 adjunct faculty at Mills College, who voted to join Service Employees International Union (SEIU) Local 1021 Faculty Forward Campaign in May 2014. In the following months, elected officials, community leaders, students and alumni joined part and fulltime faculty in a hard-hitting campaign to improve teaching and learning conditions at the women's college campus in Oakland.
"Most striking to us among the injustices were the disparities in compensation. A major goal was to increase the compensation of the adjuncts who were most grievously underpaid, with the most experience and to set those increases in a system that assures consistent rewards for experience in Mills classrooms," said Bula Maddison, bargaining team member and literature adjunct professor at Mills College.
Friday's settlement marks the first union contract ratified by adjunct professors among the five private Bay Area colleges newly organized by the SEIU 1021: Saint Mary's College, Dominican College, California College of the Arts, and the San Francisco Art Institute. All of colleges listed are currently in contract negotiations. In February and March, Holy Names University and Notre Dame de Namur petitioned the National Labor Relations Board for a union election to join SEIU 1021 and the Faculty Forward movement of adjunct professors addressing the crisis in higher education.
"This contract will bring much needed transparency and fairness to adjunct pay rates. Two and three year contracts for long term adjuncts, together with clearly defined dates for issuing letters of agreement and course cancelation fees, will provide a measure of stability for adjuncts – and for their students. For the first time, the teaching of adjuncts will assessed comprehensively. This contract represents a fundamental change in the relationship between the college and adjuncts," said Sandra Banks, bargaining team member and chemistry adjunct professor at Mills College.
###
SEIU Local 1021 represents over 50,000 public sector and private nonprofit workers across Northern California. Faculty Forward Northern California is a local arm of the nationwide Faculty Forward campaign, which seeks to raise standards in higher education by organizing adjunct faculty.
Visit for more background and information: www.facultyforwardnorcal.org