Mendocino County workers fight back against outsourcing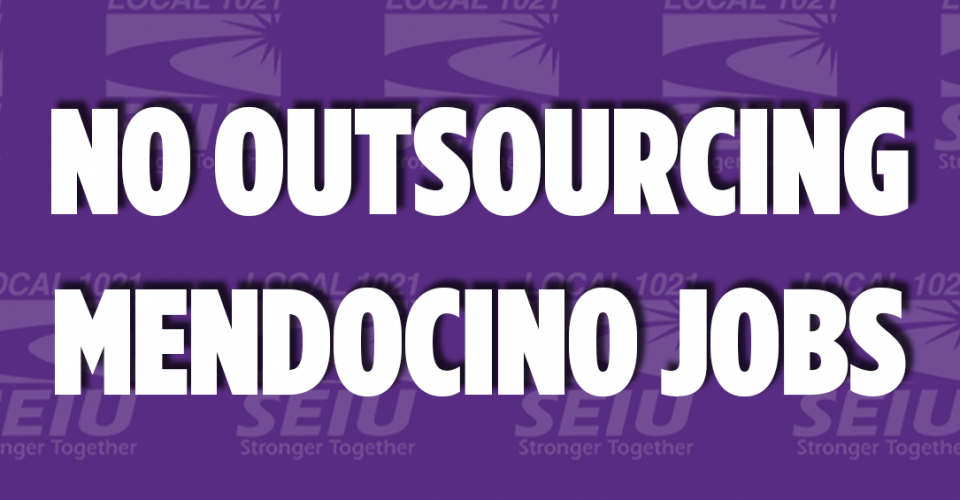 The Mendocino County Sheriff's Office has proposed outsourcing food and laundry services at the Jail and Juvenile Hall, putting quality nutrition for inmates and good, union jobs in the community at risk.
The Sheriff's Department is using the pandemic as cover to push for outsourcing this work. An outside contractor would face the same recruitment and retention challenges that the County experiences. Finding qualified staff who can pass the background checks and work effectively with and supervise inmate workers is hard. We're fighting back and asking members to sign our petition opposing the outsourcing of these jobs.
For years, a small team of SEIU 1021 members has worked hard to provide our County's inmate population with healthy and nutritious meals three times per day, seven days per week. Roughly 300 meals need to come out of their kitchen at breakfast, lunch, and dinner. This team has often worked short-staffed but has always made sure the job gets done. Outsourcing these jobs and abandoning these workers is unacceptable.
SEIU 1021 members have been there for the County through thick and thin, making sure the essential work of feeding our incarcerated population gets done. We ask that the County honor the commitment of these workers by standing with us against outsourcing.
It only takes a cursory search online to find a multitude of horror stories describing what privatization does to the cost and quality of food in jails and prisons. We must speak out against this dangerous plan that will surely increase costs, decrease quality, and abandon our members who have served this County through thick and thin for years.