Members at the Fine Arts Museums secure a new contract with stability and layoff protections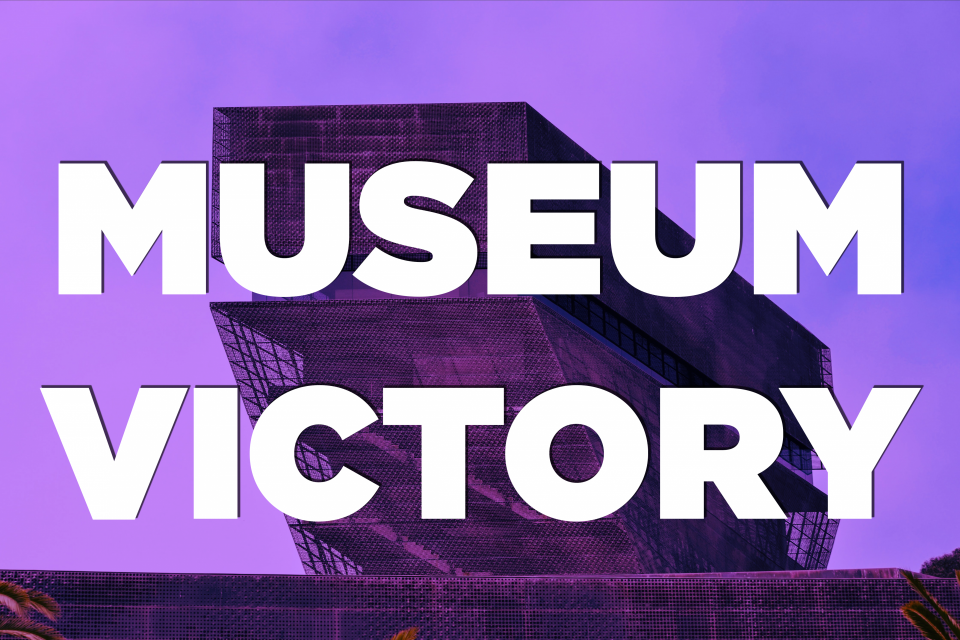 Nonprofit members at the Fine Arts Museums knew that bargaining during this pandemic would be a challenge. "The negotiating team at the Fine Arts Museums worked in less-than-normal circumstances this year to hold listening sessions with our membership, to strategize amongst ourselves, and to meet with management," said Francisco Rosas, a museum worker and bargaining team member.
The biggest priorities were to get better work from home language and hopefully some kind of wage increase. We were able to get some movement first on reimbursement for working from home but were totally stonewalled on a wage increase. Members tried to get creative by proposing a universal monthly stipend that would either be for WFH reimbursement or hazard pay for working in person during COVID-19 but the boss refused to relent.
It became clear that the only way we were going to be able to get a possible wage increase was by negotiating a trigger. Management opened with a trigger based only on ticket sales, concessions, and facility rentals—the areas that took the biggest hit. They wanted the trigger to be 95% of an average pre-covid year of income, which we thought was totally unreasonable. We ended up agreeing on a trigger of 85% of a pre-covid year of income based on sales and membership dues, which took much less of a hit from COVID.
"Given the financial realities caused by the extended closures of the Museums, the negotiating team is satisfied with the extension of the previous year's contract and is pleased to have worked to find a financial health "trigger," which if reached, will unlock a wage increase in for our members. Progress was made despite the odds and the negotiating team felt very privileged to represent our colleagues at the virtual negotiating table," said Francisco.
If over any 6-month period of the extension the museum revenue hits 85% of a 6-month average of a pre-pandemic year, a wage increase of 1.5% kicks in retroactive to April 1, 2021. Additionally, we secured a $40/month stipend for anyone working from home, retroactive to September 2020.