The Member Resource Center Portal is Live — Empowering Leaders and Members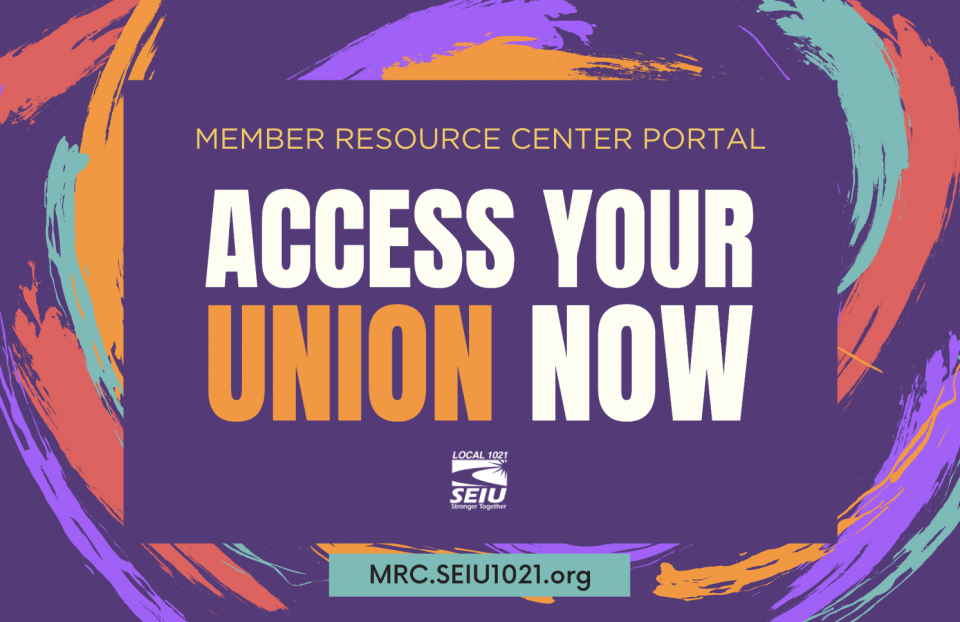 Over the last two years, the MRC leaders and staff have been partnering with the I.T. Department to create the ultimate online resource for members and chapter leadership. Turning a conversation from a dream to reality, we are very excited to announce that the Member Resource Center Portal is live and you can access your union now!
"The MRC Portal is about empowering our chapter leadership and members. Through the portal, we can provide the resources members and chapter leaders need to continue to keep their chapters strong. We're not just telling leaders and members to go out and do the work. We are giving them the tools that will empower them to own the work they do. When you own something you feel like you are a part of it and that level of empowerment and resource sharing is what the MRC is all about." said Sandra Lewis, Vice President of Representation at SEIU 1021.
Signing up for the MRC Portal instantly grants you single sign-on access to online resources like trainings, classes, event signups, the ability to submit requests directly to the MRC, and special features for chapter leaders to help build deeper relationships with their members.
See what the excitement is all about and sign up today at mrc.seiu1021.org!
MRC PORTAL TRAINING AND PRESENTATION 6/16
Join the MRC staff on Wednesday, June 16, 2021, at 5:30 pm for a special virtual presentation on how to get the most out of the MRC portal through a hands-on training session. If you already set up an account on the MRC Portal, you can sign up to attend directly in the portal. If you have not already signed up, visit mrc.seiu1021.org to register today.