Meet Troyle Tognoli, our new Mendocino County Vice President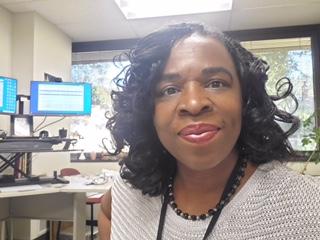 What influenced your decision to run for office in your chapter?
When I took on the role of Chapter President, I came in with a really strong commitment because at the time we were very much recognized for the quality of work that we do in this region. But we weren't able to maintain our staffing because the surrounding counties were paying so much more than we were. So the goal for me was to look at that.
Mendocino County is also one of the largest employers. It was very important that we all recognized the strength of the community. We all needed to come together and really look at how we were treating our assets which are the county employees. We started to work really closely with the negotiation team, our membership, as well as our local Board of Supervisors and we decided that we needed to really think about our major investments which were our county employees. Nothing produced the revenue and the income, the talent and the safety net like dedicated employees.
I took the role of Vice President this time around and I'm really happy with that because it allows me time to step back and dig a little deeper. It's really hard to be on the front lines and do all the work upfront. You have to be able to have an opportunity to step back and say what can we do differently and what areas do we really need to look at? Then you need to have someone, who in this case would be me, supporting the President in the huge amount of work that is ahead of us.
What kind of change do you want to implement in your chapter now that you are in a position of leadership?
Our drive is to really recruit and maintain our membership. We are a very rural community. Our landmass is huge but the population is incredibly small and it exists in little pockets of the community. We don't have the benefit of more populated regions like Marin, Oakland, San Francisco, or San Rafael. Our communities are literally in pockets and we're very spread out.
What would seem like an easy task takes a lot more effort for us. Keeping the membership informed. Making sure members in outlying regions have access to us, making sure we are aware of what's happening in our outlying areas because they tend to get left out is a county-wide situation that we all deal with on a systemic level no matter where you work or what capacity you work in within this county. We all have that challenge which is to make sure that our outlying regions are heard, clearly represented, and sought after for information sharing.
Our goal is to really work towards increasing our membership, doing a fantastic membership drive, and letting the membership know that we are here and that we are still actively involved.
What are your thoughts on the importance of having a member-led union?
I wouldn't have it any other way. One of the things about being in a union and watching the powers that be is that the powers that be can make decisions for you without you. That's one of the things that we don't really align with. "Nothing about us without us," is our motto. If people are not informed and if people don't have the information they need and decisions are made for them, I can tell you that people are not happy.
I was happy to support our local community in our county because we are very small and we all need each other in the time of crisis. What's more important is that we all love and respect each other too. You get that when you have the sense of family. Management often makes decisions that have a huge impact on our workforce and I believe that having preliminary ongoing discussions like we do in this county are important. We actually meet with our Board of Supervisors once a month. We may be talking to one of our Supervisors in the 5th district about something that is pressing to them like housing. We can talk about housing from his position of being a member of the Board of Supervisors, who are our bosses, and they are going to help us plead and present our case with valuable information and data to support the need of those who are doing the work.
Upper management sometimes can't see what's really happening and decisions that are made are not always beneficial to the membership so we keep an eye on things and make sure that our communication is often and that our dialogue is clear.
What are ways you believe other members can get involved or take leadership roles at their worksites?
I always try to encourage people to consider running for office. I think it's a good experience for most people and many people have talents that they are not utilizing in their jobs. Let's say someone has really great admin skills. They can do the most incredible things but in their everyday work they don't get to utilize that skillset, so with us, we create spreadsheets, and graphs and do analysis. We do all these things that will allow someone who feels like that talent is not being utilized to use it.
When members can see that we fight for them, they begin to pick up the fight as well. They are much more forthcoming when things are going sideways because they recognize that there is someone here who is helping me and my dues are going to something that is really helpful. This will help us as a group because it is easier to do this work as a group than it is for one person. Not to say that one person can not change the world, but two can really push it around along the way.
Fighting for members and encouraging them to take on the role of an active member, even if they only have an hour a month, matters because every little bit counts.