Martin Sheen, 1,200 Graduating Seniors, and Guests Support Santa Clara Univ. Adjuncts and Lecturers' Efforts to Unionize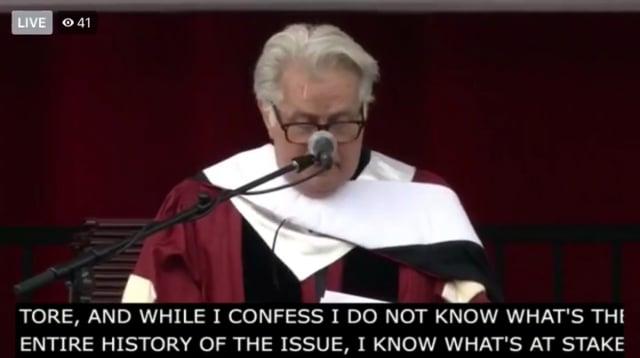 On June 16, at Santa Clara University's commencement ceremony, adjuncts and lecturers' campaign for a free and fair election on unionization got a big shout out during the keynote speech by actor Martin Sheen. As a labor, environmental, and anti-war activist, as well as a life-long union member, he was willing to treat his commencement speech as an opportunity to urge the SCU administration to grant adjuncts and lecturers a fair and free vote to unionize.
"Now, I want to take a moment to draw attention to a serious labor issue here at SCU. Which is the subject of these flyers distributed this morning. I'm a guest, here of course, and not a mediator. While I confess I do not know the issue here, but I know what's at stake. I have been an active union member literally all my adult life and I stand in solidarity with the adjunct faculty and lecturers, and I support their efforts to form a union. Further, I urge the administration to please allow them to vote," said Sheen.

Martin Sheen's statement of support was met with resounding applause of approval by guests and 1200 graduating seniors in Santa Clara University's Class of 2019 at Buck Shaw Stadium.
Adjuncts and lecturers have been fighting for a vote for over a year, and students and faculty were so excited to hear Mr. Sheen speak about the campaign in front of the university president and chair of the Board of Trustees, who have been hiding behind the Trump administration's policies and denying faculty a fair and free vote.
Martin Sheen's speech also prompted many parents (some of whom were former adjuncts that had switched careers) to voice their support for adjuncts and lecturers. The support at commencement was huge — students and faculty wore buttons and stickers supporting not only the adjunct campaign but also the cafeteria workers, who were in a contract fight earlier this year. In addition to the words of solidarity during the key note speech, the valedictory speech and the benediction at the end made special mention of support for our fight.