Making Our Voices Heard: Voting and Voting by Mail in 2020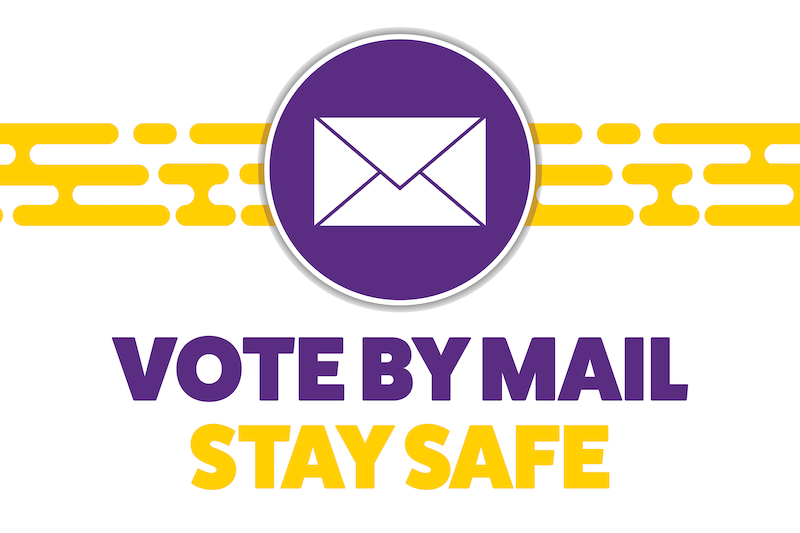 This year has been a challenge for all of us. It being an election year on top of everything else may feel like an added burden, but it is actually an opportunity for working people to get ahead, an opportunity we can't afford to miss.
Since voting by mail is safe and convenient, the governor has ordered that a ballot be mailed to every voter this year. This means that if you are registered to vote with your correct address, you will receive a ballot in the mail. It is easy to check your status online at registertovote.ca.gov/
Just click "Check Your Registration Status" and follow the instructions on screen. This will show you the address they will send your ballot to. If you wish, you can change that address online as well.
Now that you know your ballot is on the way, the next important thing to do is make a plan. You should plan to:
Fill out your ballot, from top to bottom
Mail your ballot, or drop it in a dropbox
Pick a date to fill out your ballot and remember—this year, the earlier the better! Due to the ongoing uncertainty surrounding the postal service, please make sure your ballot is postmarked by October 15 to make sure it is counted on Election Day. We can't afford to take any chances with this election.
If you are unable to mail your ballot by October 15, please know that all ballots that are postmarked by 8 p.m. on Election Day (November 3) and delivered by November 20 will be counted.
The state is working with the USPS to ensure that ballots are distributed and returned in a timely fashion. You can also drop off a completed ballot at your county's election official's office, or at any ballot dropbox, and at any polling place or voting center. To find the most convenient location for you, just visit https://www.sos.ca.gov/elections/election-2020/.
After you have decided when you vote, you will need to decide how you will vote. Every option on the ballot is a place we can speak up for social, racial, environmental, and economic justice. Elections are a way we can grow our labor movement, fund our workplaces adequately so we can build our power there, unite with our communities, and reclaim and reinvigorate our democracy.
Voting alone won't let us win for working people, but not voting guarantees we will lose. This year, make a plan, pick a date, and VOTE!