Making a Difference: Mendocino Members Speak Up and Prevent COVID-19 Vaccines from Going to Waste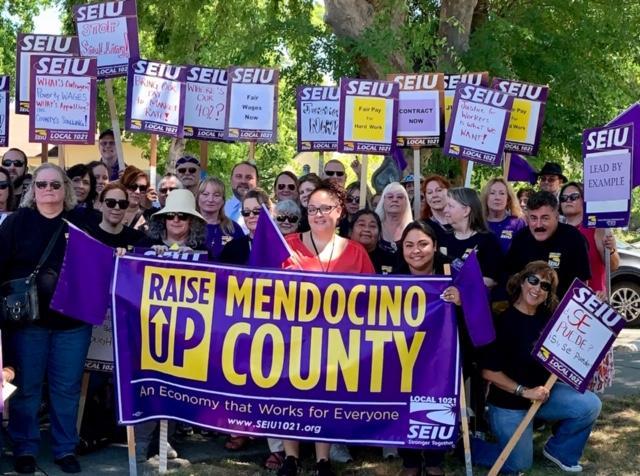 When a freezer that was used to store the Moderna COVID-19 vaccine at a Northern California hospital broke down in early January, hospital officials realized they only had about two hours to administer the more than 800 doses that were stored inside. Our Mendocino County members immediately jumped into action, assisting in the rapid deployment of vaccines to their community. In just two hours, workers were able to get 200 badly needed doses administered.
"We are used to emergencies and disasters that last a week or so, but the pandemic has stretched into ten months with no clear end in sight. This puts a serious strain on the County's already understaffed departments, but County employees step up and rise to the challenge," said Heidi Corrado, Program Administrator with Public Health. "When we were contacted by Adventist Hospital, we used the systems we had put into place to move quickly to get the vaccines to sites where they could be administered."
As designated Emergency Service workers, County employees are sometimes charged with handling crisis response. Whether it's a wildfire, a Public Safety Power Shutoff (PSPS), or a pandemic, our members have regularly mobilized to set up shelters, establish information centers, and coordinate a public health response. This pandemic has been no exception.
"I am so proud of the work our members are doing to keep Mendocino County residents safe during this pandemic," said Brian Klovski, a Program Specialist II who worked in the County's Emergency Operations Center last year from early March until the end of October. "We've worked tirelessly to provide shelter and lodging for people who test positive and are either homeless or live with high-risk family members or loved ones. Over 350 people benefitted from these programs last year. We're also helping connect people to our community partners to have food and supplies delivered to people in quarantine. It takes all of us—County workers and community partners—for our work to be successful."
Members like Brian are also going above and beyond to serve their community. Brian went on to recount a story about how he spent part of his Christmas Eve shopping and dropping off resources for a non-English speaking family struggling to order supplies online for delivery. It's these acts of service that highlight the dedication and commitment our members have to serving our communities.