Labor Stands with Standing Rock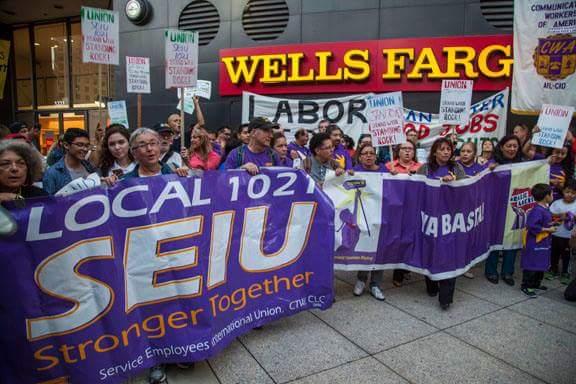 Hundreds of Bay Area unionists turned out in Oakland Thursday, November 10 in solidiarity with the Standing Rock Sioux and their fight to stop the completion of the Dakota Access Pipeline (DAPL). Members of the Tribes have camped out at a pipeline construction site in North Dakota since August. SEIU 1021 was among the 25 local unions that co-sponsored the event, including the California Nurses Association (CNA) and unions united in the Alameda Labor Council.
"As SEIU members, we believe in the fundamental right of all workers to a safe and dignified livelihood. But we need not just jobs and paychecks, but clean air, water, and soil for ourselves and for our children's children," said Felipe Cuevas, President of SEIU 1021's City of Oakland Chapter and a member of the Executive Board.
If completed, DAPL would transfer 500,000 barrels of crude oil per day across four states and deepen the already catastrophic effects of climate change. Construction of the DAPL would pollute the Missouri River, a source of drinking water for millions, as well as disturb lands the Sioux tribe considers sacred.
Demonstrators rallied in the plaza in front of Wells Fargo's and Citibank's downtown Oakland branches, closing both down. Wells Fargo has invested $467 million in the pipeline project, in addition to Citibank's $521.
President-elect Donald Trump has pledged support for the completion of similar pipeline projects as part of his climate change denial energy plan that includes withdrawing from the historic Paris climate agreement and increasing mining and burning of coal. DAPL could well be one of the first tests of his conflicts of interest since he has a million dollar investment in the pipeline company.