Join Us for the 2018 Member Convention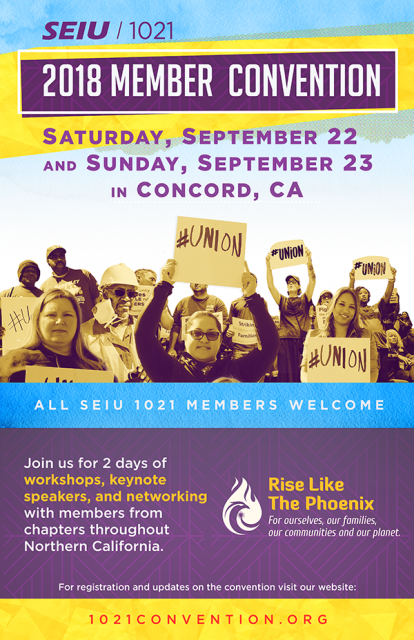 All current SEIU 1021 members are invited to attend our 2018 member convention. The two-day event includes inspiring speakers –trailblazers and activists recognized for their visionary and creative leadership. Even with a jam-packed schedule of workshops and delegate discussions, there will be room for fun and networking.
The convention is a time to chart our course for the next several years.
Convention attendance for non-delegates requires advanced registration and a $50 refundable deposit. (You will receive your deposit back when you arrive at the convention.) Members may also reserve a hotel room at our www.1021convention.org where more information can be found.