Join Our Car Caravan at San Leandro Hospital
October 10, 11 a.m.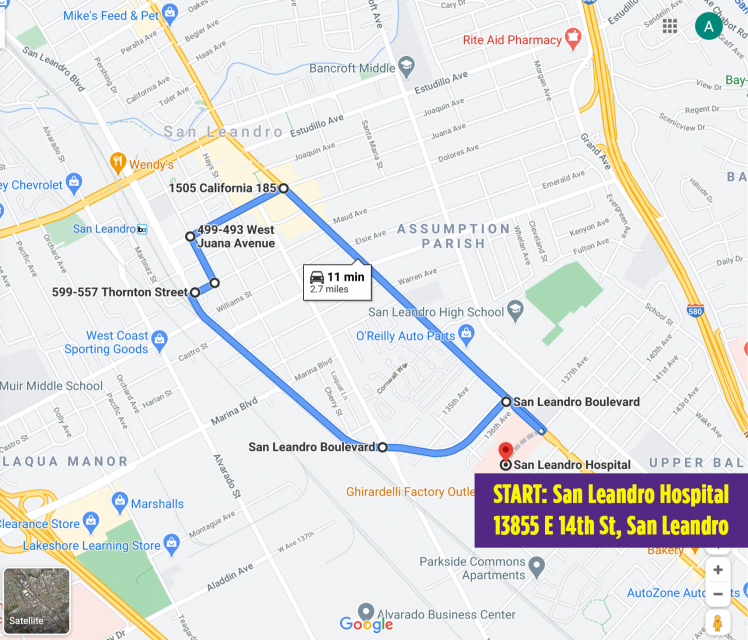 October 10 Update: The San Leandro Hospital rally has been turned into a car caravan!
Please join us at 11 a.m. at San Leandro Hospital
13855 E. 14th St.,
San Leandro
Let's make some noise and show the community that we are there for them and we won't rest until we've forced Alameda Health System's CEO and Board of Trustees to do what the Alameda County Board of Supervisors have told them to do: give us a fair contract and put public health in public hands.
Caravan route:
Gather at San Leandro Hospital to decorate our cars
Turn left out of San Leandro Hospital on on E. 14th St.
Turn left onto W. Juana Ave. onto San Leandro Blvd.
Turn right onto E. 14th St.
Repeat!