Join Our Car Caravan
Around Lake Merritt, Tuesday, May 26, 2020, @ 5:30 p.m.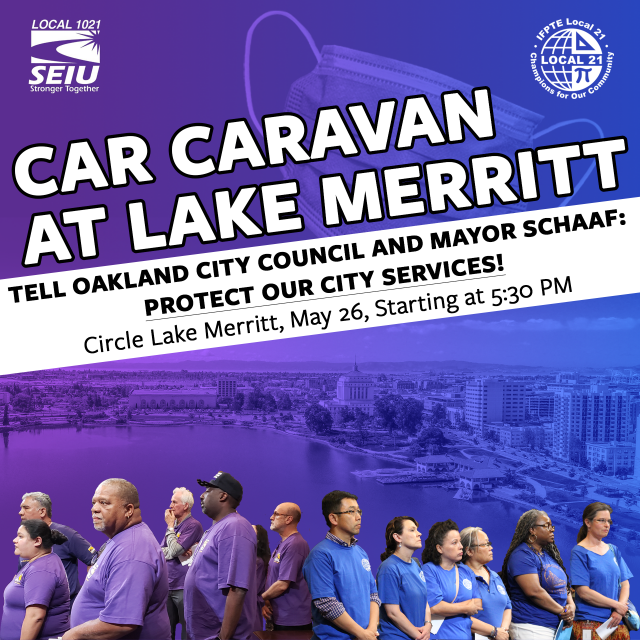 Show Up for City Services
NO CUTS DURING COVID
Starting at 5, come to the parking lot next to the Lucky Supermarket (207 E 18th St, Oakland) and we will put a poster on your car for visibility! (Or put a purple t-shirt on your back right window.) Then we will circle the lake clockwise (lake on your right) to show that we're united in opposition to the current layoffs of our temporary, part-time co-workers and the Mayor's threatened further cuts.
We will be observing all social distancing protocols for this action.