Join the Contract Action Team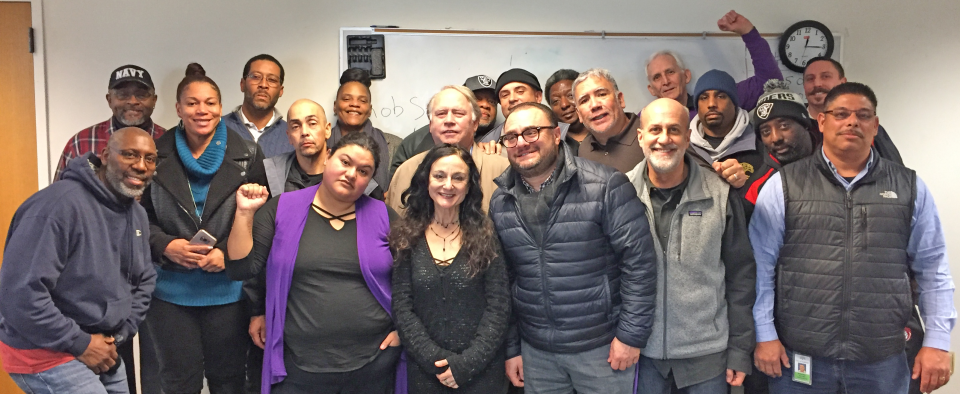 It's time to protect and improve our contract with the City.
We have elected a Bargaining Team to represent us in negotiations with City management, but strong contracts are won at every work site. Our ability to win depends on our willingness to act.
You can help us stand up and win by joining the Contract Action Team (CAT). CAT members from each department, at every work site, will:
Keep coworkers and supporters informed by updating them in person and by distributing bargaining updates, action alerts, and meeting notices
Lead actions that show City management our unity and strength in numbers: examples of actions include petitions, informational pickets, and purpling up with stickers, t-shirts, or buttons
Mobilize other members and community members to stand with us
To join the Contract Action Team, speak to your shop steward or email Julio.Corral@seiu1021.org.
As your chapter president and member of the Bargaining Team, I would like to welcome all City of Oakland 1021 members to this important contract campaign. We have seen time after time that what we do at the bargaining table depends on what our members can do at their workplaces.
It is vital that we have a strong connection and good communication between the elected Bargaining Team and all our members, and that's why we need a large, strong, active Contract Action Team.
- Felipe Cuevas, SEIU 1021 City of Oakland Chapter President