Highland Hospital Nurse at Tonight's State of the Union Address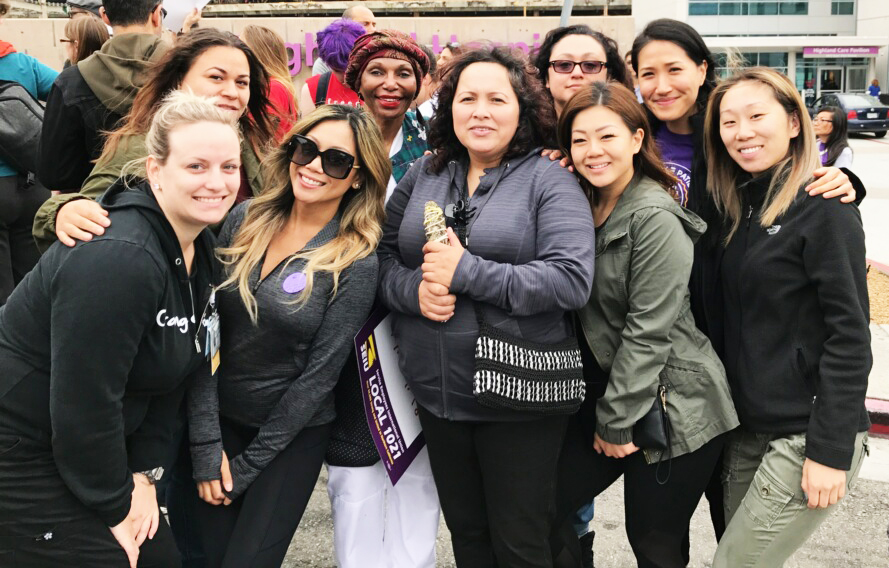 SEIU 1021 member and Highland oncology nurse Maria Mendoza Sanchez will join Congress tonight at the State of the Union address . In 2017 Maria was deported by the Trump administration and torn away from her children. After a grueling time in Mexico, she applied for a skilled worker visa, and was recently accepted for return home to the United States.

Oakland Congresswoman Barbara Lee invited Maria to be her guest at tonight's address to bring to light the negative impact of the Trump administration's hardline immigration policies.

"Maria's attendance at the State of the Union highlights the urgent need for humane immigration reforms that treat families with dignity, respect and compassion," said Rep. Lee.

Maria was deported in the midst of an Alameda County nursing shortage declared by the State. She worked her way up in the health care industry and eventually put herself through school and became a nurse. She owned her home in Oakland and was much loved by her neighbors and coworkers. Her children are overjoyed to be back together with her, and no doubt very proud to see their mother at the State of the Union.

Read more about Maria attending the address here.